The U.S. law firm of Baum, Hedlund, Aristei & Goldman added 100+ new documents to the Monsanto Papers on Thursday. The new Monsanto Papers documents are available for review via the Baum, Hedlund, Aristei & Goldman website.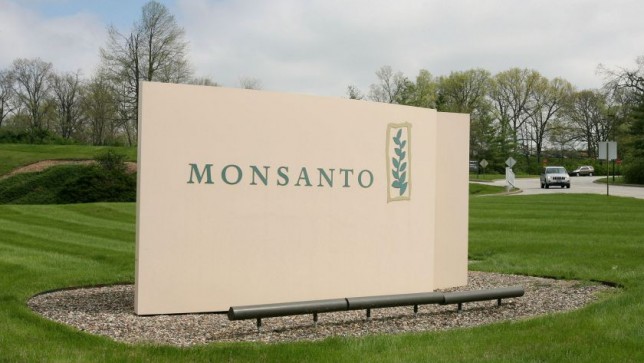 Prior to, during, and after the first three Monsanto Roundup trials, Baum Hedlund worked to declassify and publish internal Monsanto documents pursuant to the protective orders entered in the cases. The latest batch of Monsanto Papers documents were de-designated on March 1 and July 22.
Among other things, the Monsanto Papers show:
The latest batch of documents reveal Monsanto's efforts to defund IARC by writing letters on behalf of sitting members of Congress to the National Institutes of Health (NIH), which oversees government funding to IARC. Monsanto's PR teams at FTI Consulting also worked behind the scenes to draft language for legislation aimed at defunding IARC.
The ghostwritten letters to NIH cite articles by Reuters reporter Kate Kelland, a key mouthpiece for Monsanto in its bid to discredit IARC. In 2017, Kelland wrote a story that parroted IARC talking points she received from Monsanto executive Sam Murphey. The talking points, given to Kelland with an exclusive quote from Monsanto's Vice President Scott Partridge, fueled the impression that IARC deliberately ignored data that would have changed the glyphosate classification. Kelland failed to cite Monsanto as a source in her article.
According to documents, Monsanto was involved in at least two other Kelland articles, and Kelland forwarded a draft of another story to Monsanto before it was published to Reuters.
The documents also show that Monsanto created an 'Intelligence Fusion Center' targeting journalists and activists critical of the company, including reporter Carey Gillam of U.S. Right to Know and singer/songwriter Neil Young. The revelations come months after Bayer acknowledged and apologized for allegations that Monsanto kept a secret list of European journalists and lawmakers critical of the company. These allegations, exposed by the newspaper Le Monde, led to a government investigation.
The documents added to the Monsanto Papers are "evidence of the reprehensible and conscious disregard of the rights and safety of others,"said Baum Hedlund managing partner, Michael Baum in an article in The Guardian. "It shows an abuse of their power that they have gained by having achieved such large sales. They've got so much money, and there is so much they are trying to protect."
Defunding IARC
As part of Monsanto's efforts to discredit the International Agency for Research on Cancer (IARC) after it released a report in 2015 classifying glyphosate as a probable human carcinogen, Monsanto began attempts, as early as 2016, to get the U.S. government to stop its funding of IARC, as the U.S. provides the most funding among approximately 25 countries.
Subsequent to Monsanto's influence on certain member of Congress, The Committee on Science, Space & Technology (SST) held a hearing on February 6, 2018 titled, "In Defense of Scientific Integrity: Examining the International Agency for Research on Cancer (IARC) Monograph Program and Glyphosate Review."
Prior to the hearing, Minority Committee staff wrote a damning report about Monsanto (Spinning Science & Silencing Scientists: A Case Study in How the Chemical Industry Attempts to Influence Science) to better inform the committee members about the chemical industry tactics which had ultimately produced the talking points used in congressional letters criticizing IARC. The report digs deep into declassified documents the firm made public concerning Monsanto's IARC Battle Plan, ghostwriting articles for scientific journals, hiring journalists to discredit IARC, establishing front groups and silencing scientists, including a planned attack on Gilles-Eric Séralini, whose study found that Roundup and genetically modified glyphosate-resistant corn caused tumors in rats.
On March 29, 2019 the Chairwoman of the Committee on Science, Space & Technology, sent a letter to the Director of the Agency for Toxic Substances and Disease Registry (ATSDR) requesting an update to ATSDR's announcement of its intent to develop a toxicological profile of glyphosate as it was to have been released and available for public comment by April 2017. It wasn't until April 2018 that the toxicological profile of glyphosate was released. The comment period ended on July 8, 2019.
The United States government is the biggest contributor to IARC funding.