Kyrgyzstan is set to become only the second country in the world to change their entire nation in to a 100% organic farming paradise, 24.kg reported last week.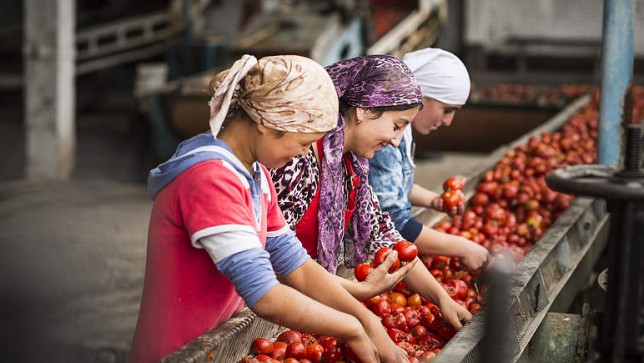 The move by Kyrgyzstan follows a similar announcement in 2015 by Bhutan, which will have entirely organic food production by 2020, following a five year phase-out of all the remaining non-organic agriculture in the country.
Dastanbek Djumabekov, the Chairman of the Jogorku Kenesh (Parliament) of Kyrgyzstan, instructed the government to implement a plan with which the production of agricultural products throughout the country should become 100% organic within ten years.
Kyrgyzstan, in Central Asia, is a landlocked country with mountainous terrain. It is bordered by Kazakhstan to the north, Uzbekistan to the west and southwest, Tajikistan to the southwest and China to the east. Its capital and largest city is Bishkek. It has a population of just over 6 million people. Making up over 40 percent of the country's labor force, the agricultural sector is one of the largest economic sectors for Kyrgyzstan.
The written order states that farmers should not use any agrochemicals, pesticides (toxic chemicals), synthetic substances, hormones, growth regulators, feed additives, GMOs, antibiotics or other additives other than organic certified products for plant protection and organic fertilizers.
Control over the implementation of the organic plan was entrusted to the Committee on Agrarian Policy, Water Resources, Ecology and Regional Development of the Parliament.
In 2014 Kyrgyzstan also became one of the first countries in the world to ban the cultivation of GM Crops alongside the import and sale of all GMO products. This ban was later changed to allow for low levels of GMO contamination (0.9%) in imports.
Glyphosate Box

Glyphosate Residue Free Certification for Food Brands – Click Here

Test Your Food and Water at Home for Glyphosate – Click Here

Test Your Hair for Glyphosate and other Pesticides – Click Here to Find Our Your Long-Term Exposure