Three U.S. NGOs jointly announced Thursday that they have resolved a consumer-protection action filed by the groups against General Mills in 2016, concerning General Mills' labeling of its Nature Valley Granola Bars as "Made with 100% Natural Whole Grain Oats."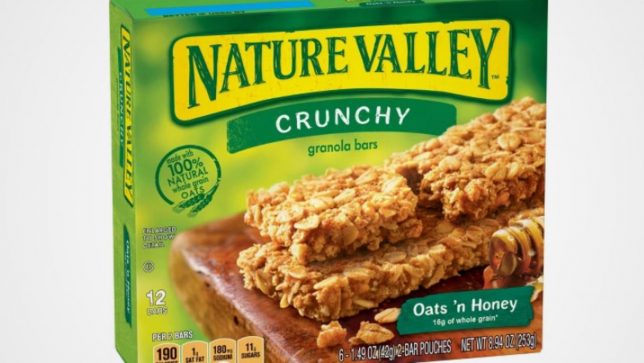 The complaint stated that the granola bars, which carry the label "Made with 100% Natural Whole Grain Oats," contain glyphosate, the world's most used weedkiller and known carcinogen.
According to the complaint, tests from an independent laboratory found the level of glyphosate in Nature Valley Granola Bars was 450 parts per billion (ppb).
"No reasonable consumer, seeing these representations, would expect that the oats or any ingredients in the Products to contain something that is unnatural," an excerpt of the complaint read.
The NGOs, which were represented by Brooklyn, N.Y- and Washington, D.C-based Richman Law Group, were able to resolve the claims without going to trial.  At a time specified by the agreement, packaging for General Mills Nature Valley Granola bars will no longer bear the term "100% Natural Whole Grain Oats."
General Mills spokesman Mike Siemienas said the company chose to settle to "avoid the cost and distraction of litigation".
Glyphosate Box

Glyphosate Residue Free Certification for Food Brands – Click Here

Test Your Food and Water at Home for Glyphosate – Click Here

Test Your Hair for Glyphosate and other Pesticides – Click Here to Find Our Your Long-Term Exposure
The complaint was filed by three NGOs: The Organic Consumers Association, Moms Across America and Beyond Pesticides.
"Agreements like the one with General Mills is just the first step," Katherine Paul, Associate Director of the Organic Consumers Association, said in a statement. "We still have to push for a long-term solution to the problem of using the word 'natural' in ways that mislead consumers."