The Bulgarian Parliament has passed ammendments to the Food Act on Thursday prohibiting the promotion of unhealthy foods, including food containing GMOs, to children. 102 Bulgarian MPs voted for the changes to the law, only one voted against, and 29 abstained.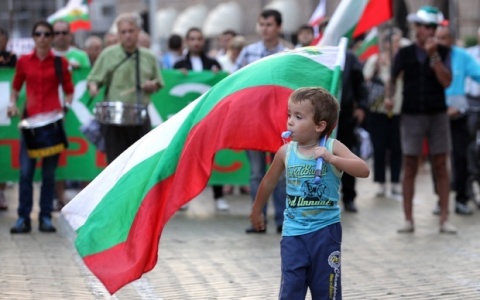 Advertisers in Bulgaria will now be stopped from targeting children in promotional material on TV and in print for foods deemed unhealthy, including those containing GMOs. The unique law also prohibits children from taking part in commercials promoting unhealthy foods.
The importance of regulating advertisements on the internet and other remote sales of food was included in the law.
Transport companies in the South-Eastern European country will have to get special registration for transporting unhealthy food. The bill aims to protect public health by limiting and taxing unhealthy substances.
Prof. Piralkova from the Bulgarian Socialist Party (BSP) supported the law but criticized it for being too ambiguous in places.
GERB MP Andrian Raykov explained that the law will strongly regulate the trade of food as well as the basic requirements for the packaging, presentation, labeling and advertising of food. The ammendment text establishes procedures for the registration or approval of establishments for the production, processing and distribution of food.