Los Angeles' Recreation and Parks Department announced Thursday that they will stop spraying the weed killer, Roundup, within 100 feet of children's play areas, recreation centers and dog parks.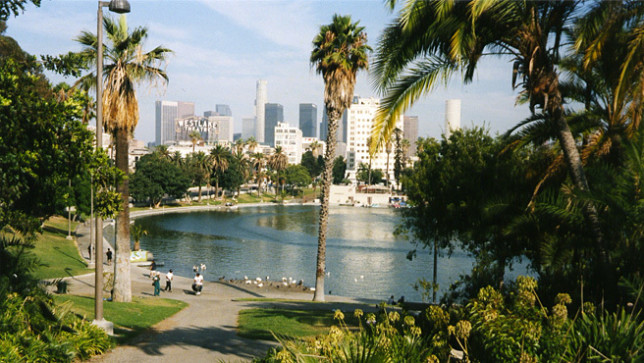 Source: https://www.scpr.org
The parks department maintains the herbicide has low toxicity and will be used elsewhere.
Councilman Mike Bonin lobbied for the changes, but the city council can't dictate policy to parks.
"I take the concern of the World Health Organization and other environmental organizations seriously when they say 'This is a suspected carcinogen,'" Bonin said.
Bonin referred to a 2015 report by the International Agency for Research on Cancer that determined that glyphosate, the active ingredient in Roundup, is likely carcinogenic.
"I don't want to find out 10 years from now that we've put people at risk," Bonin said.
THE GLYPHOSATE BOX
A review by L.A. City Manager Michael Shull on the city's use of Roundup pointed to other glyphosate studies that showed it was not a carcinogen.
In a letter to the city's Arts, Entertainment, Parks and River Committee, Shull said that the city's use of Roundup had declined in the last decade because of the significant reduction of staffing.
But Bonin wants the use of Roundup to be phased out entirely.
That would mean more manual weed control, which seems unlikely with current staffing levels, and the use of organic herbicides, which have shown to be less effective.