The Vietnamese government has officially announced a ban on Syngenta's paraquat, a highly hazardous pesticide (HHP) and Dow Chemicals'  2,4-Dichlorophenoxyacetic acid (2,4-D), an organic compound found in Agent Orange, which was heavily used during the Vietnam War.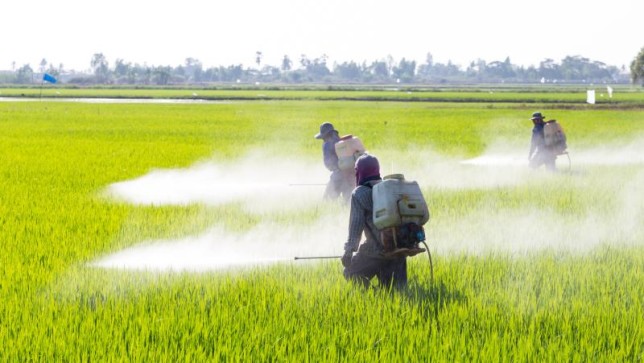 Pesticide Action Network (PAN) Vietnam welcomed the Vietnamese Ministry of Agriculture's decision to impose the ban after they reviewed the different scientific evidence that showed the clear harm of the pesticides both on humans and the environment.
"We are pleased by the move of the government of Vietnam that has prioritized the health of the Vietnamese people, and we encourage and look forward to more bans of highly hazardous pesticides in Vietnam," said Nguyen Thi Hoa, Deputy Director of Centre for Sustainable Rural Development, one of the NGOs that forms the coalition of PAN Vietnam.
Nguyen Thi Hoa also added, "This is particularly a significant victory as many rural farmers, women and children are poisoned by herbicides like paraquat and 2,4-D in Vietnam."
The ban on the use of paraquat and 2,4-D herbicides will most certainly safeguard many Vietnamese farmers, women, children and consumers from the detrimental effects of these two HHPs.
However, the Ministry will still allow the trade and use of the products containing these pesticides for two years under the phase-out period upon imposing the ban.
"We made the transition time two years so that enterprises can gradually eliminate these products," Hoàng Trung, head of the Plant Protection Department under the Ministry of Agriculture and Rural Development said as quoted in Viet Nam News.
Sarojeni Rengam the Executive Director of PANAP said, " The announcement of the ban is great, but it should happen immediately without the two-year transition period."
She added, "It should have happened sooner with paraquat as it is known that three teaspoons of it is sufficient to kill a person but we're extremely happy nonetheless. It is a tremendous step forward and we hope the government would adopt non-chemical alternatives such as agroecology agricultural practices."
PARAQUAT & 2,4-D – INFO
Paraquat also known as Gramoxone as its trade name, has been implicated in the death of about 1,000 people every year in Vietnam.
In the long run, even if one survives paraquat poisoning, the person could still suffer from kidney failure, heart failure, and esophageal strictures (scarring of the swallowing tube that makes it hard for a person to swallow).
This HHP, which is lethal and can cause acute health implications for humans, is also highly toxic particularly to children. Upon exposure, paraquat can adversely affect the proper brain development of  children.
Meanwhile, 2,4-D was one of the two different active herbicide ingredients in Agent Orange, used extensively by the United States in Vietnam during the war from 1961 to 1971. Although, the 2,4,5-T herbicide and not 2,4-D was identified as the reason for the vast amount of suffering associated with Agent Orange, according to the WHO, 2,4-D is a possible carcinogen.
PARAQUAT & 2,4-D – WOMEN & PESTICIDE EXPOSURE
"A 2015 report  by PAN Vietnam  revealed that farmers in Vietnam are not aware of the long term impacts of paraquat. Women especially are further impacted due to low literacy rates that exposes them to the many dangers of pesticides," said Dr. Nguyen Van Kien, Director of the Research Center for Rural Development, An Giang University (RCRD).
Another report by the Women's Pioneer Group  revealed that in the north of Vietnam, there are more women involved in agricultural work who are using pesticides in the fields compared to the south of Vietnam.
"More women are involved in agriculture in Hai Hau as men have left to the capital for work.  This is a concern because women are also highly susceptible to the effects of pesticides. Physically, they have higher absorption through skin and more body fat, and are further affected through reproductive impacts.
"Additionally, poverty and malnutrition intensify the effects of pesticides," said Nguyen Kim Thuy, Executive Director of Research Centre for Gender, Family and Environment in Development (CGFED).
Due to the severity of paraquat poisoning, the issue has been brought to a Permanent People's Tribunal Session on Agrochemical Transnational Corporations. This session was organised by PAN International in India in 2011 and the proceedings were published here.
During the proceedings, a Malaysian pesticide sprayer, Nagama Raman affected by paraquat exposure provided her testimonial.
She highlighted her ongoing health problems due to the pesticide exposure and the harassment and intimidation she had to deal with because of the complaints she raised due to the use of the pesticide.
As for now paraquat is banned in over 38 countries due to its severe impacts on human health. This latest ban comes after many years of hard work of organizations like Research Center for Rural Development, CGFED and SRD, collectively making PAN Vietnam.