Ahead of the opening of the International Monsanto Tribunal in The Hague, Corporate Europe Observatory (CEO) presented Thursday an overview of Monsanto's lobbying strategies at national, EU, and international levels.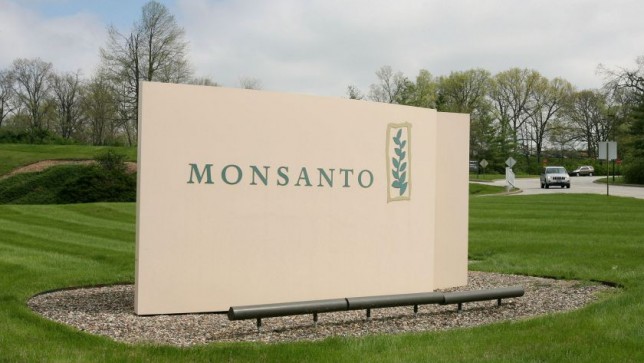 In its new guide, 'Monsanto lobbying: an attack on us, our planet and democracy', Corporate Europe Observatory focuses on the firm's many lobbying tricks and tools; the types of lobbyists (commanders, ground troups and accomplices), and the money spent to buy power.
It shows how the revolving door spins ex-Monsanto staff into powerful positions in government, how scientists get paid to act as Monsanto's mouthpiece, and how lobby associations unknown to the public coordinate lobbying strategies for the pesticide and biotech sectors, including its supposed 'competitors' Bayer, BASF, Syngenta, and Dow/Dupont. All of this helps the company to capture political decision-making.
CEO's research shows that Monsanto and its lobby groups are under-reporting on their lobby expenditure in Brussels. Amounts disclosed in the EU's Transparency register are only a fraction of the real amount spent on influencing EU decision-making.
The Brussels lobbying battle around the firm's best-selling herbicide Roundup – suspected to cause cancer in humans – is illustrative of how Monsanto takes a grab in the lobby tool box when faced with a political hurdle, while staying almost entirely below the radar. The campaign is run by the Glyphosate Task Force from the offices of lobby firm Hume Brophy in the EU quarter. When challenged by an independent report by the WHO cancer institute IARC, stating glyphosate "probably causes cancer in humans", Monsanto paid scientists to discredit IARC's conclusions.
In the US, Monsanto (aided by the Big Food lobby) managed to derail the proper labelling of genetically modified foods. In several African countries it helps set up pro-GM lobby groups and is posing as a benign saviour bringing GM crops – often with funding from The Gates Foundation.
Through 'free' trade agreements like TTIP and CETA, Monsanto's pesticide lobby associations ECPA and Croplife America aim to downgrade the EU's pesticide rules and prevent strongly needed improvements to those rules and their implementation.
Corporate Europe Observatory's agribusiness researcher Nina Holland comments:
"It is astonishing to see how far Monsanto lobbying has sunk its teeth into public decision-making across the world. Monsanto's lobby tactics are hollowing out democracy right in front of our eyes. A perverse symbiosis exists between corporate lobby groups and decision makers, which consistently leads to decisions made in favour of industry, not the public interest."
The International Monsanto Tribunal in The Hague – supported by CEO and hundreds of other organisations – will put Monsanto 'on trial' in front of a panel of five internationally renowned judges who will hear 30 witnesses and experts from 5 continents. The Monsanto Tribunal aims to include crimes against the environment ('ecocide') into international criminal law.