A number of U.S. plaintiffs asserting that the use of Monsanto's glyphosate-based herbicide Roundup resulted in them developing cancer, have moved the U.S. Judicial Panel on Multidistrict Litigation (JPML) to create a coordinated docket for the pending federal cases.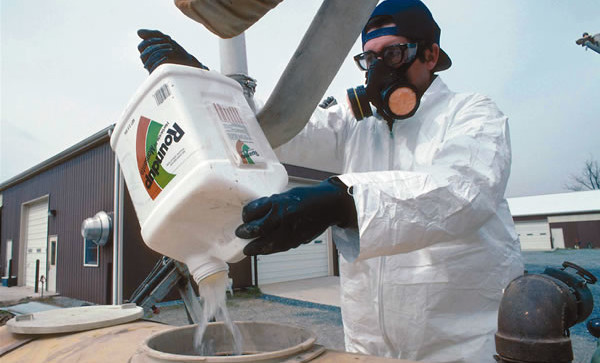 Source: harrismartin.com
The motion was filed with the JPML on Wednesday. In it, the plaintiffs cited more than 20 similar cases pending in courts across the country.
All of the plaintiffs allege that they developed cancer as a result of exposure to glyphosate in Roundup.
The International Agency for Research on Cancer (IARC) classified glyphosate as a Group 2A carcinogen in 2015, meaning that it is "probably carcinogenic to humans."
In their motion, the plaintiffs suggested that the cases be coordinated before either Hon. Nancy J. Rosenstengel or Hon. David R. Herndon in the U.S. District Court for the Southern District of Illinois, noting that three of the 21 actions are pending there.
The plaintiffs additionally noted that Illinois is the largest producer of soybeans, which are "sprayed with glyphosate containing herbicides more than any other crop with 122,473,987 pounds applied to soybeans in 2014."
"Accordingly, Illinois' factual nexus and interest in the outcome of this litigation is extremely strong," the motion said.
The Southern District of Illinois is also within 20 miles of Monsanto's global headquarters in St. Louis, the plaintiffs noted.
The plaintiffs further pointed out that the 21 actions pending involve the same product, the same active ingredient, the same defendant and the same injury.
"Each Roundup Case requires extensive discovery concerning the safety, development, and marketing of Roundup, which has been on the market since the mid 1970s," the motion stated. "Each Plaintiff will need to conduct the same complicated regulatory and scientific discovery (spanning over 40 years) to demonstrate that exposure to Roundup caused their non-Hodgkin's lymphoma. To date, a few of the Roundup Cases have commenced discovery, but that discovery is being conducted under different, and sometimes conflicting, judicial constraints and orders. Centralizing these cases before one MDL Judge to ensure that the discovery is done once for all claimants makes sense."
The plaintiffs are represented by Aimee H. Wagstaff and David J. Wool of Andrus Wagstaff, P.C., in Lakewood, Colorado.