The Detox Project is launching a revolution in food testing Wednesday, with low-detection LC/M/MS lab testing for the World's most used herbicide, glyphosate, in food products across the United States and globally.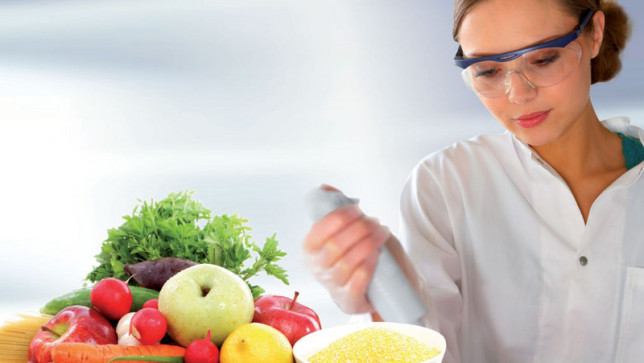 Glyphosate Testing in Food Products:
The Detox Project is first testing for glyphosate and its metabolite AMPA and will move on to helping independent labs to develop low-detection food testing for a wide-range of toxic chemicals in food products over the next three years.
We are bringing true food democracy to American consumers by enabling them for the first time to see exactly what levels of toxic chemicals are in the products they buy from grocery stores or fast food establishments every day.
"The Detox Project will provide an easy-to-use database of products to consumers, which will include the levels of glyphosate in each product that is tested. We are excited to work with consumers, NGOs and companies to move towards complete transparency regarding the toxic chemicals found in the food on grocery store shelves and in fast food establishments both in the U.S. and globally," Henry Rowlands, the Director of The Detox Project and Sustainable Pulse stated Wednesday.
THE GLYPHOSATE BOX

10 Things You Need to Know about Glyphosate

5 Things You Need to Know about Glyphosate Testing
The Current System:
The current chemical testing system for our food has been set up by the food industry, supported by government regulators and the chemical industry, to give an incomplete picture regarding the toxic chemicals in food and other products:
a)      The actual product you buy in the grocery store is hardly ever tested for any toxic chemicals, only some of the raw materials that go into the product are tested. The USDA has agreed to test some raw materials for glyphosate later in 2016 following consumer pressure.
b)      Glyphosate, the World's most used herbicide, is only very rarely tested for in raw materials, such as soybeans and maize, that go in to our food in America. Soybeans and Maize that is exported to Europe is tested much more because Europe does not accept the same levels of glyphosate in their food!
c)       The testing methods that have been used in the past to test for glyphosate often have high minimum detection levels of over 20 parts per billion (ppb), so they do not give a clear picture of whether the sample tested contains glyphosate at low levels or not.
We aim to change all of this!
The glyphosate testing being promoted by The Detox Project, is being made available to commercial companies and NGOs across America and the Globe:
a)      The validated or verified LC/MS/MS glyphosate and AMPA testing, has very low minimum levels of detection (2 to 20 parts per billion (ppb) thus giving a responsible and accurate result for each product tested
b)      The products tested through The Detox Project will be off the shelf products – this will give a clear idea of the levels of glyphosate we are all actually consuming in different food products.
c)       All results will be published online in an easy-to-use database.
d)      The Californian based food testing lab we are working alongside is independent and has over 80 years of experience.
e)      The Detox Project started testing urine and water across America last year, this will continue later in 2016 – the link between levels in food and levels in urine will be scientifically important.
To find out full details on the testing please check out the FAQs here .
Labeling of Toxic Chemicals in Food:
The Detox Project is working with the best in the business to ensure that a labeling system is created for toxic chemicals in food, which is concentrated on giving consumers what they want – responsible and detailed labeling.
Currently there are very few options for food companies that want to label their foods 'Pesticide-Free' or 'Glyphosate-Free'. We aim to help provide companies with a responsible toxic chemical labeling system.
Quotes:
Dr. Michael Antoniou, molecular geneticist, London, UK
"With increasing evidence from laboratory studies showing that glyphosate based herbicides can result in a wide range of chronic illnesses through multiple mechanisms, it has become imperative to ascertain the levels of glyphosate in food and in as large a section of the human population as possible. Thus the information gathered by the glyphosate public testing service being offered by the Detox Project is most timely and will provide invaluable information for the consumer and scientists like myself evaluating the toxicity of real world levels of exposure to this most widely used pesticide."
Ed Brown, Award Winning Film Director and Producer, USA, "Unacceptable Levels"
"In all of my years as a filmmaker and journalist, I have never seen anything quite like this before, as it is easily dismissed and forgotten.  Herbicides are not, in any way shape or form, considered a nefarious or dangerous topic, and most of the time they have been heralded as technological advances that serve one of the greatest purposes in our civilized world.  They were designed to help us in feeding people, which is ultimately an overwhelmingly altruistic goal.  However, as everyone will see, and for reasons unknown to us all, the truth about glyphosate will demonstrate one of the largest deceptions perpetrated upon the human population in our history."
Contact:
If you are a representative of an NGO or commercial company and you would like to find out more details about the validated or verified glyphosate testing please contact: [email protected].