Kellogg's and Mars have joined General Mills and Campbell's by announcing that they will start to label their products in the U.S. that contain GMOs with the words "Produced with Genetic Engineering", after the blocking of the new Dark Act in the U.S. Senate.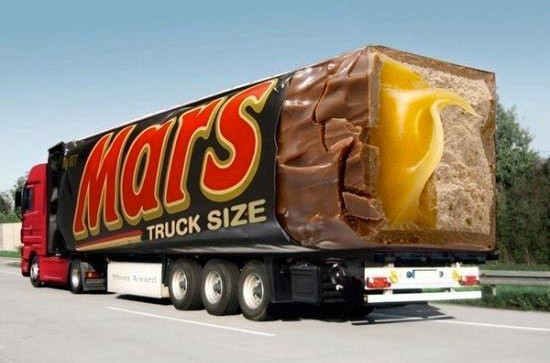 Kellogg North America President Paul Norman told Agri-Pulse on Monday that barring congressional action on the labeling issue some of the company's labels would start carrying the words "Produced with Genetic Engineering" as soon as mid-April.  The labels will appear nationwide, not just in Vermont, "because a special label for Vermont would be costly for us and our consumers," Norman said.
Meanwhile, Mars joined General Mills on Friday by stating; "In 2014, the state of Vermont passed a mandatory genetically modified (GM) ingredient labeling law that requires most human food products containing GM ingredients to include on-pack labeling as of July 2016. To comply with that law, Mars is introducing clear, on-pack labeling on our products that contain GM ingredients nationwide."
UPDATE: Wednesday 23rd 2015: ConAgra Foods will also begin adding labels to products nationwide by July 2016 to meet Vermont's GMO labeling requirements.
THE GLYPHOSATE BOX

10 Things You Need to Know about Glyphosate

5 Things You Need to Know about Glyphosate Testing
Both Mars and Kellogg's are from the Grocery Manufacturers Association's (GMA) coalition of Big Food that has been fighting against GMO labeling in the U.S. for the past few years.
On Friday General Mills stated; "As the discussions continue in Washington, one thing is very clear: Vermont state law requires us to start labeling certain grocery store food packages that contain GMO ingredients or face significant fines.
"We can't label our products for only one state without significantly driving up costs for our consumers and we simply will not do that.
"The result: consumers all over the U.S. will soon begin seeing words legislated by the state of Vermont on the labels of many of their favorite General Mills products."
This move by the GMA's members must be treated with caution for now as it is only voluntary labeling that can be pulled at any time. The announcements also come at a time when Big Food is still pushing for anti-consumer federal compromise solutions for GMO labeling in the U.S., such as the use of mandatory QR codes or voluntary labeling.
Sustainable Pulse supports the call for consumer friendly mandatory GMO labeling which involves the simple words: Produced With Genetic Engineering.