For the past 35 years Monsanto has known of the link between glyphosate and cancer, but has systematically worked to cover it up through scientifically fraudulent methods in its safety testing research programme. This is the most significant conclusion to be drawn from a new research paper published in the Journal of Biological Physics and Chemistry and now available online.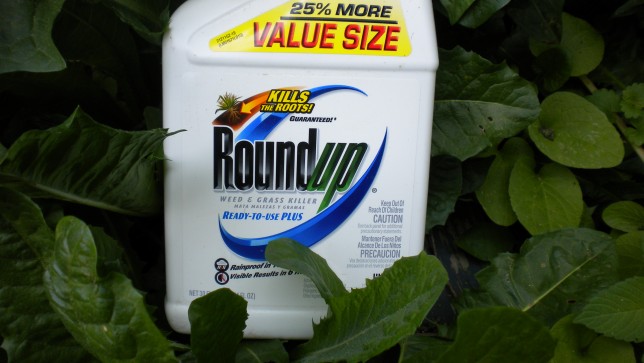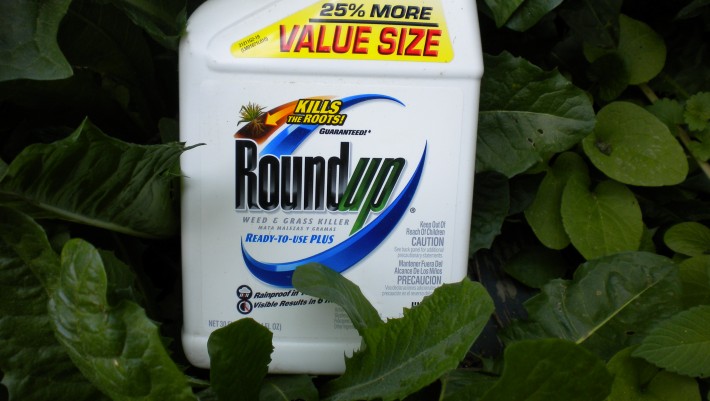 Source: www.gmfreecymru.org/index.htm
For the first time the authors, Dr. Anthony Samsel and Dr. Stephanie Seneff, present in tabulated form the data contained in secret Monsanto studies conducted in the period 1980 – 1990 which showed unequivocally that animals exposed to different quantities of glyphosate in their food supply developed tumorigenic growth in multiple organs.
Both Monsanto and the American EPA knew of these and other deleterious effects, but the EPA agreed to refer to these early studies as "trade secrets" and prevented public scrutiny. The results were considered inconvenient, and so they were ignored. To make matters worse, the EPA then agreed to further Monsanto-sponsored studies which used inappropriate control group data to create "experimental noise" and to mask carcinogenic and other effects in the animal test groups. Other fraudulent practices have also been subsequently revealed, including the non-reporting of test group deaths, the fabrication of data tables, and the falsification of experimental data.
Dr Samsel is the first independent researcher to have been given access to the full Monsanto / EPA dossier of research reports, and the new paper itemises the key research findings in these early papers and presents a number of detailed appendices of the results.
The authors conclude:
"In this paper, we have reviewed the research literature on glyphosate and on the biological processes associated with cancer, and we have provided strong evidence that glyphosate is likely contributing to the increased prevalence of multiple types of cancer in humans. Monsanto's own early studies revealed some trends in animal models that should not have been ignored. Forty years of glyphosate exposure have provided a living laboratory where humans are the guinea pigs and the outcomes are alarmingly apparent."
In their Abstract, the authors say: "Glyphosate has a large number of tumorigenic effects on biological systems, including direct damage to DNA in sensitive cells, disruption of glycine homeostasis, succinate dehydrogenase inhibition, chelation of manganese, modification to more carcinogenic molecules such as N-nitrosoglyphosate and glyoxylate, disruption of fructose metabolism, etc. Epidemiological evidence supports strong temporal correlations between glyphosate usage on crops and a multitude of cancers."
Speaking on the day of publication, Dr. Samsel said: "Glyphosate is a reactive product that causes damage at the molecular level. Chemicals that disrupt the microbiome and immune function do not belong in our food supply . To allow any living creature exposure to such a product is, in my opinion, poor judgment by government agencies and serves only to benefit the purses of corporations and their investors. Future generations will judge our actions or lack thereof and surely condemn those who repeat the errors of the past."
Speaking for GM-Free Cymru, Dr Brian John says: "In 1981 both Monsanto and the EPA were already aware of malignant tumours and pre-cancerous conditions in the test animals which were fed doses of glyphosate in the secret feeding experiments. Although concerns were expressed at the time by EPA committees, these concerns were later suppressed while Monsanto was allowed to bring forward a range of cynically manipulated and fraudulent studies purporting to show that glyphosate was harmless. None of these studies has been made available for independent examination. That is a scandal in itself. There has been a protracted and cynical cover-up in this matter. Monsanto and the EPA have been fully aware of the carcinogenic potential of glyphosate for at least 35 years. If they had acted in a precautionary fashion back then, instead of turning a blind eye to scientific malpractice, glyphosate would never have been licensed, and hundreds of thousands of lives might have been saved."