Hungary will initiate a joint alliance of European Union member states rejecting the use of genetically modified organisms in farming with the aim to make the entire European Union free from GMO crops, Hungarian farm minister Sándor Fazekas said on the sidelines of the Global Forum for Food and Agriculture in Berlin at the weekend.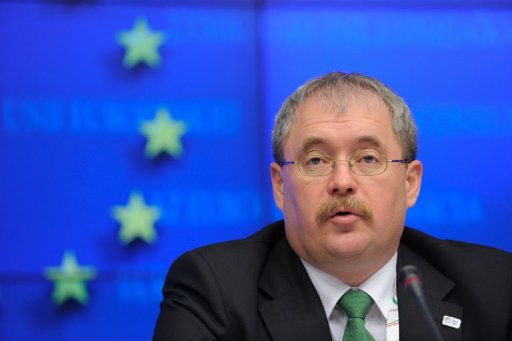 Source: hungarytoday.hu
Sandor Fazekas said the countries committed to GMO-free farming must forge an alliance because "we would like to keep our food and our environment healthy and we are convinced that the agriculture of the EU and Hungary can remain competitive with conventional crop and livestock production".
The Hungarian Farm Ministry said last week that Hungary's interests were fulfilled when a vote passed in the European Parliament allowed individual member states to ban the cultivation of GM crops. "It is an especially important strategic interest for Hungary laid down in its constitution also to ensure that its agriculture is GMO-free," he said.
During talks which lasted over four years Hungary had always urged for a solution which ensures an effective tool for imposing a ban on GMOs. The law was supported by 480 MEPs with 159 votes against and 58 abstentions.
As news portal Euractiv.com reported, pro-GM governments, such as the UK and the Netherlands, had wanted to see many more varieties approved and growing in their soils. But they were frustrated by opponents, such as France, Germany, Luxembourg and Austria, which blocked the qualified majority required in Brussels to give the go-ahead. These countries together with Bulgaria, Greece, Hungary, Poland and Italy have adopted safeguard measures prohibiting the cultivation of GMOs on their territories.
Since last week EU member states are allowed to restrict or prohibit the cultivation of specific GMOs on their territory even if Brussels gives the green light for their cultivation.