Germany's Bavaria region has become the 62nd GMO Free farming area in Europe. The Munich-based Bavarian Environment Minister Dr. Marcel Huber, signed the GMO Free agreement in Brussels, with the President of the European GMO Free network, Maura Malaspina, the Environment Minister for the Marche region of Italy.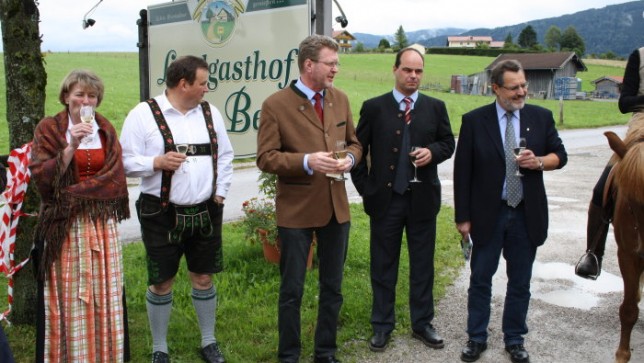 Source: www.topagrar.com
Bavaria is the 62nd member of the network, which includes regions from nine EU Member States, including 18 regions of France, 13 regions from Italy and all the states of Austria.
Fact Box Bavaria: The Free State of Bavaria is a state of Germany, located in the southeast. With an area of 70,548 square kilometres (27,200 sq mi), it is the largest state by area, forming almost 20% of the total land area of Germany. Bavaria is Germany's second most populous state (after North Rhine-Westphalia), with 12.5 million inhabitants. Bavaria's capital and largest city is Munich, the third largest city in Germany.
"62 regions  have stated: We reject gene technology from our fields. For our demand for self-determination, we need allies in Europe. The agreement is a clear political commitment and highly symbolic for the people of Bavaria," Huber said at a GMO Free network meeting.
"The vast majority of the population is against genetic engineering in agriculture, risks were not sufficiently clarified. Bavaria stands for high quality regional and seasonal foods. Plant biotechnology is incompatible with the sensitive natural areas and small-scale agricultural structure of the Free State," Huber continued.
Huber also warned against the EU aligning with the U.S position on genetic engineering in the Transatlantic Trade and Investment Partnership (TTIP) in the context of the ongoing negotiations. "We have therefore asked the German Federal Government to push in the negotiations, our high standards for the protection of humans and the environment," Huber concluded.