From the end of 2015 onward the sale of Glyphosate -based herbicides to private persons, including the World's number one herbicide 'Roundup', will be prohibited in the Netherlands over health fears.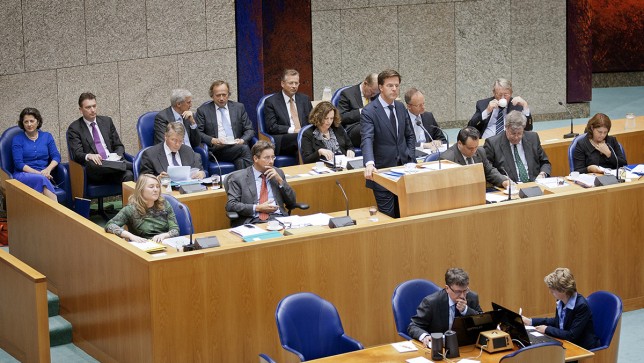 Glyphosate is an ingredient of Roundup, which is sold to private persons as a weed control product. The Dutch Lower House gave consent to a motion by Dutch Member of Parliament Esther Ouwehand, which prohibits the sale of glyphosate to private individuals.
Glyphosate is increasingly associated with health problems such as infertility, birth defects, damage to the nervous system, Parkinson's disease and several forms of cancer. In addition to health risks for humans, the usage of chemical pesticides can also lead to loss of biodiversity and difficulties with purifying drinking water.
In 2011 the Dutch Lower House asked for a total ban on the use of glyphosate outside the agricultural sector. Municipalities also use this pesticide for weed control and even private persons can buy it everywhere. Contrary to the wish of the Lower House the cabinet made all kinds of exceptions to the requested ban. Private individuals were allowed to use products containing glyphosate in their gardens, but not on their terraces. This is unclear, uncontrollable as well as irresponsible, given all risks to health and environment.
Now that the Party for the Animals motion has been adopted the cabinet has to get pesticides containing glyphosate, such as the commonly-sold RoundUp, off the shelves. Political parties PvdA, CU, 50+, GroenLinks, SP and PVV support the motion by Ouwehand, which she has submitted together with Gerard Schouw (D66).
Esther Ouwehand: "Agricultural pesticides in user-friendly packaging are sold in abundance to private persons. In garden centres RoundUp is promoted as harmless, but unsuspecting customers have no idea what the risks of this product are. Especially children are sensitive to toxic substances and should therefore not be exposed to it."
The Lower House, led by the Party for the Animals, makes a stand against agricultural pesticides more and more. The Lower House supported motions by Esther Ouwehand for a ban on neonicotinoids, toxins that cause massive bee mortality. Moreover, at the urging of the Party for the Animals measures are being taken to restrict agricultural pesticides in order to protect residents. Ouwehand's plea has recently been underlined by the Dutch Health Council.
Many people are concerned about the use of glyphosate in their living environment. This is demonstrated by dozens of reports at Gifkikker.nl, the notification centre that the Party for the Animals and foundation Bollenboos launched in April last year. The Dutch Health Council praised this initiative, because up until then civilians who worry about the use of pesticides in their neighbourhood could not turn to anyone with their concerns and complaints.