Global chemical giant Syngenta has sought to secretly influence scientific research regarding links between its top-selling weed killer and Parkinson's, internal corporate documents show, The New Lede recently reported.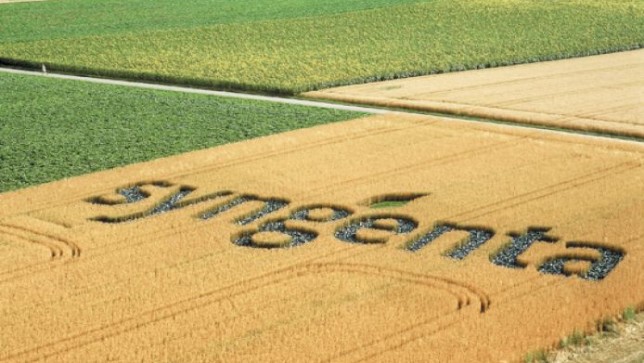 While numerous independent researchers have determined that the weed killer, paraquat, can cause neurological changes that are hallmarks of Parkinson's, Syngenta has always maintained that the evidence linking paraquat to Parkinson's disease is "fragmentary" and "inconclusive."
But the scientific record they point to as proof of paraquat's safety is one that Syngenta officials, scientists and lawyers in the US and the UK have worked over decades to create, and at times, covertly manipulate, according to a trove of internal Syngenta files reviewed by the The New Lede in a collaboration with The Guardian.
The files reveal an array of tactics, including enlisting a prominent UK scientist and other outside researchers who authored scientific literature that did not disclose any involvement with Syngenta; misleading regulators about the existence of unfavorable research conducted by its own scientists; and engaging lawyers to review and suggest edits for scientific reports in ways that downplayed worrisome findings.
The files also show that Syngenta created what officials called a "PQ SWAT team" to be ready to respond to new independent scientific reports that could interfere with Syngenta's "freedom to sell" paraquat. The group, also referred to as Paraquat Communications Management Team," was to convene "immediately on notification" of the publication of a new study, "triage the situation," and plan a response, including commissioning a "scientific critique."
A key goal was to "create an international scientific consensus against the hypothesis that paraquat is a risk factor for Parkinson's disease," the documents state.
In another example of a company tactic, an outside lawyer hired by Syngenta to work with its scientists was asked to review and suggest edits on internal meeting minutes regarding paraquat safety. The lawyer pushed scientists to alter "problematic language" and scientific conclusions deemed "unhelpful" to the corporate defense of paraquat.
Syngenta's decision to involve lawyers in the editing of its scientific reports and other communications in ways that downplayed concerning findings potentially related to public health is unacceptable, said Wendy Wagner, a law professor at the University of Texas who has served on several National Academies of Science Committees. "Clearly the lawyers are involved in order to limit liability," she said.
"It happens regularly in cases where a corporation's internal research puts it at a high risk of expensive lawsuits. Regrettably, this kind of effective legal ghostwriting of scientific reports happens far too often in the chemical industry. Scientifically it doesn't seem acceptable," Wagner said.
When asked to comment about the contents of the documents, Syngenta officials said the company has "great sympathy for the health issues" faced by people suffering from the debilitating effects of Parkinson's disease. "We care deeply about the health and well-being of farmers and are dedicated to providing them safe and effective products," the company said. "As a responsible company, we have spent millions of dollars on testing our products to make them safe for their intended use."
Syngenta further there have been more than 1,200 studies of paraquat and none have "established a causal connection between paraquat and Parkinson's disease."
Many scientists disagree with that position, however. Paraquat has been shown in some research to increase the risk of Parkinson's 150% and is cited in a 2020 book by four leading neurologists as a causal factor for the disease.
A sensitive time for Syngenta 
The documents revealing Syngenta's efforts to influence science build on other evidence of questionable corporate practices with regard to paraquat. A set of internal documents revealed last year by the The New Lede and the Guardian made clear, among other things, that Syngenta had evidence 50 years ago that paraquat could accumulate in the human brain.
Those documents showed that Syngenta was aware decades ago of evidence that exposure to paraquat could impair the central nervous system, triggering tremors and other symptoms in experimental animals similar to those suffered by people with Parkinson's.
They also showed that Syngenta worked covertly to keep a highly regarded scientist studying causes of Parkinson's from sitting on an advisory panel for the US Environmental Protection Agency (EPA), the chief US regulator for paraquat and other pesticides.
The collection of records, including the newly obtained internal communications and related documents, are part of a case filed in 2017 by a group of people suffering from Parkinson's. Syngenta had to turn the records over to plaintiffs' lawyers as part of court-ordered discovery. Syngenta agreed to pay more than $187 million to settle the claims.
The evidentiary files, along with depositions of key witnesses and scientific experts, were then turned over to other lawyers who are representing thousands of additional plaintiffs with Parkinson's disease they blame on paraquat exposure.
The new set of documents have emerged at a sensitive time for Syngenta. In less than six months, the Swiss chemical giant faces what will be the first-ever trial in litigation brought by US farmers and others who allege the company's paraquat weed killer causes the debilitating degenerative brain disease known as Parkinson's. The lawsuits rely on Syngenta's internal records to claim the company engaged in "a comprehensive scheme of selective fraudulent research and testing, misleading advertising, and deceptive omissions" with respect to paraquat's link to Parkinson's disease.
The trials are set to start in October in California and Illinois. Many more trials loom as over 3,500 additional people have pending Parkinson's claims against the company.
Syngenta asserts that the allegations lack merit. The company has indicated in court records that its defense will rely in part on the EPA's position that after evaluating "hundreds of studies" the regulatory agency has "not found a clear link" between paraquat exposure and Parkinson's disease.