In response to a lawsuit filed by the Center for Food Safety and Center for Biological Diversity, chemical giant BASF has agreed to stop the manufacture and sale of the pesticide trifludimoxazin, according to recent court filings.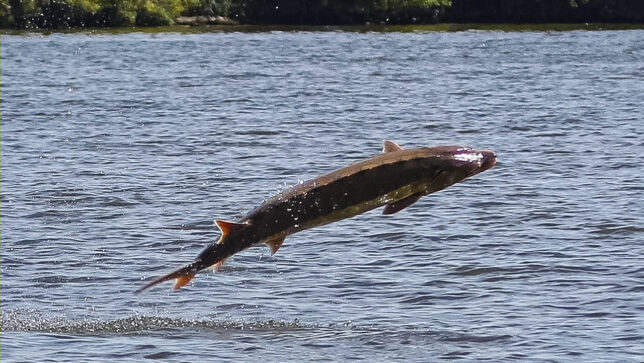 BASF's decision to pull the pesticide from the market directly follows the conservation groups' December 2021 filings seeking to have the federal court overturn the Environmental Protection Agency's registration of the dangerous pesticide and immediately remove it from the market. The agency failed to assess the herbicide's risk to protected plants and animals, as required by the Endangered Species Act, according to the lawsuit.
"Trifludimoxazin should never have been approved to begin with, but we are gratified BASF has recognized our case's merit, capitulated, and will remove its product from the market without further litigation," said George Kimbrell, CFS legal director and counsel in the case."The EPA and the pesticide industry have suffered a string of losses in recent years and they don't seem to want to lose another."
The EPA approved trifludimoxazin last year for nationwide use on corn, soy and many other fruit, nut and vegetable crops. The agency's own analysis found that the chemical "will likely cause severe harm" to many threatened and endangered fish, including endangered populations of Chinook salmon and steelhead trout, Atlantic sturgeon and smalltooth sawfish.
"The EPA knows full well it should not have ever approved this dangerous pesticide without first putting common sense measures in place to protect endangered fish and other species," said Brett Hartl, government affairs director at the Center for Biological Diversity. "It's time for the chemical industry and the EPA to stop blatantly ignoring their responsibilities to make sure pesticides aren't pushing our most endangered plants and animals closer to extinction."
Following on the heels of a string of litigation losses, earlier this year the EPA announced that it will no longer approve new pesticides without first making sure measures are in place to protect endangered species.
The EPA's greenlighting of use of this pesticide on millions of U.S. acres last year came despite the agency's acknowledgment that spray drift and runoff of trifludimoxazin are likely to cause damage to wild plants and animals.
The EPA's own analysis found that the pesticide is highly toxic to aquatic and terrestrial plants, with likely drift damage to plants more than 1,000 feet from a field's edge.
In addition to impacts to endangered species, trifludimoxazin risks damage to nontarget crops. It is roughly 10 times more potent on soybeans than dicamba, the herbicide whose drift and runoff has caused unprecedented damage across many millions of acres of soybeans over the past several years. Faced with a challenge filed by the same conservation groups, a court vacated approval of dicamba products last year, although EPA has subsequently reapproved them, despite drift harm continuing.