More than 40,000 current claims on behalf of individuals diagnosed with non-Hodgkins lymphoma after exposure to the Bayer Monsanto glyphosate-based Roundup herbicide remain unresolved as criticism mounts that a proposed settlement framework is inconsistent and unfair to cancer victims.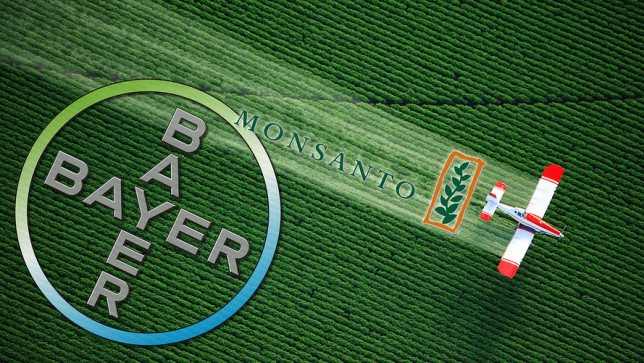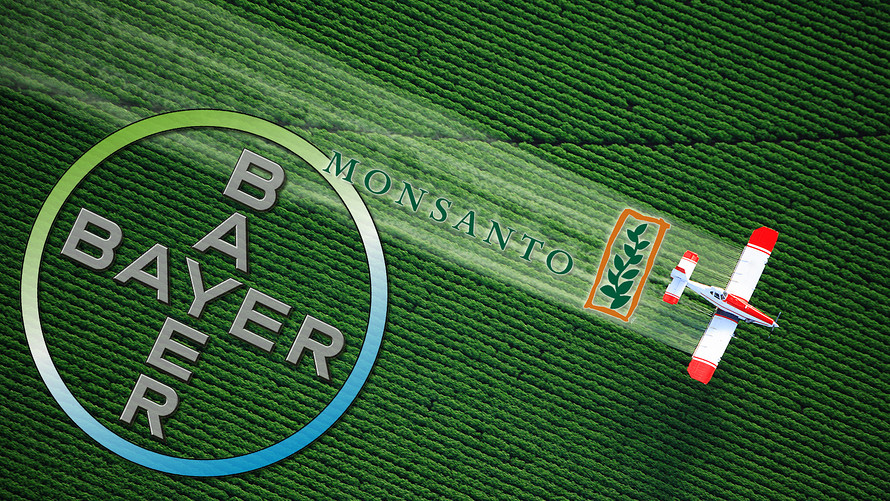 Plaintiffs in multidistrict litigation against Roundup maker Bayer-Monsanto increasingly see a jury trial as the only avenue for justice, said trial lawyer Majed Nachawati of Dallas-based Fears Nachawati Law Firm.
The Fears Nachawati Law Firm has filed motions on behalf of clients with non-Hodgkins lymphoma seeking to throw out a proposed settlement to the MDL, which would allow Roundup maker Bayer to continue selling the glyphosate-based herbicide while shielding it from future cancer lawsuits.
Glyphosate Box

Glyphosate Residue Free Certification for Food Brands – Click Here

Test Your Food and Water at Home for Glyphosate – Click Here

Test Your Hair for Glyphosate and other Pesticides – Click Here to Find Out Your Long-Term Exposure
"This proposed settlement has been fatally flawed from the beginning," Mr. Nachawati said. "Bayer shareholders would like to put this significant exposure behind them, however Bayer's strategy will only ensure that jury trials will take place for years to come."
Roundup's, which is a glyphosate-based herbicide, has been linked in published reports to the development of non-Hodgkin's lymphoma and other forms of cancer. Juries in three separate trials heard the evidence and returned multimillion-dollar verdicts against Bayer, which acquired Roundup-maker Monsanto in 2018.
Fraud Uncovered in Bayer-Monsanto Pay-to-Appeal Scheme?
Meanwhile, the lawyers who led the nationwide U.S. Roundup litigation through the three trial victories and forced Monsanto owner Bayer AG into the $11 billion settlement have notified a federal court that they have uncovered evidence of fraud in a secret deal between Monsanto and a lone plaintiff's lawyer who has not been active in the litigation until recently, USRTK reported last week.
Source: USRTK
In a series of filings made Thursday with the U.S. Court of Appeals for the 11th Circuit, lawyers from three firms involved in the three successful Roundup trials alerted the court to what they said was an effort by Monsanto to "buy" a favorable appellate court ruling.
The agreement between Monsanto and one plaintiff and his attorney is a "pay-to-appeal scheme," according to plaintiffs' lawyers Aimee Wagstaff, Brent Wisner and Jennifer Moore.  The legal team asks the court to dismiss the appeal they allege is the focus of the scheme.
The lawyer involved in cutting the deal with Monsanto is Ashleigh Madison of Southeast Law LLC in Savannah, Georgia.  Madison confirmed various terms of the arrangement with Monsanto to Wagstaff's firm in an email and phone conversations recounted in a declaration, according to the filings made Thursday.
When contacted for comment, Madison denied the allegations and said her client's best interests are her "top priority." She said she looks "forward to further addressing the matter before a court of law, as our system of justice intends."
Bayer, which bought Monsanto in 2018, also said the claims made by Wagstaff, Wisner and Moore are false.  The company issued a statement saying it has been "completely transparent about its desire to appeal Roundup failure-to-warn cases on federal preemption grounds," and the deal with Madison and her client is "an appropriate path for such an appeal."
Monsanto has lost all appeals associated with the first case that went to trial, Johnson v. Monsanto, and has appeals pending in the two subsequent trials it lost. Juries in the three trials found the company's glyphosate-based weed killers such as Roundup caused non-Hodgkin lymphoma suffered by plaintiffs, and that Monsanto failed to warn of the risks.
The company's primary hope at this point is to get a U.S. Supreme Court finding that the U.S. Environmental Protection Agency's approval of its products, and stance that those products are not likely to cause cancer, essentially bars complaints that Monsanto didn't warn of any cancer risk with its herbicides. Monsanto is asserting the Federal Insecticide, Fungicide, and Rodenticide Act (FIFRA) preempts state laws and a duty to warn.
But a 2005 U.S. Supreme Court ruling in a case titled Bates v. Dow Agrosciences established that the EPA's approval of a product does not rule out claims of a failure to warn brought under state law, and FIFRA expressly states that EPA approval doesn't constitute an absolute defense. Citing the law and the precedent, more than a dozen federal and state courts have rejected the preemption argument, according to the filing submitted Thursday by the plaintiffs' lawyers.
If Bayer can force one of the weaker cases to the U.S. Supreme Court and win on preemption, it would thwart the key claims brought by tens of thousands of plaintiffs and likely save Bayer from significant ongoing legal liability costs.