After Health Canada's re-approval of the herbicide glyphosate — a probable carcinogen according to the World Health Organization — Safe Food Matters Inc. (SFM), a Toronto based not-for-profit organization concerned about the health impacts of GMO's and glyphosate, is taking Health Canada to court on January 30, 2020., Rachel Parent wrote on Medium on Monday.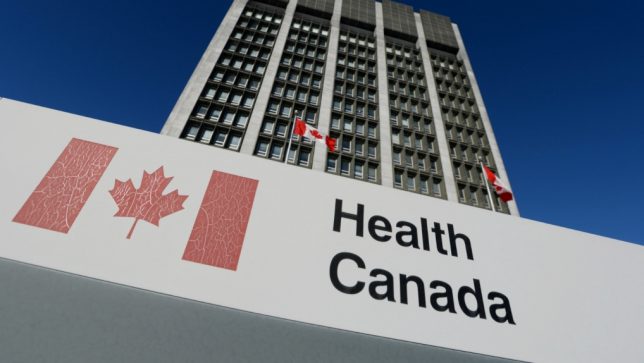 Source: medium.com/, By Rachel Parent
This all follows the infamous court battles in the United States against Bayer/Monsanto over their herbicide Roundup and its links to non-Hodgkin's lymphoma. The key ingredient in Roundup also happens to be glyphosate.
While all three court cases against Bayer/Monsanto claiming that roundup caused non-Hodgkin's lymphoma have been won so far, and with more than 45,000 more cases still waiting on review, countries around the world have started to change their ways.
This has not been the case with the United States or Canada, who have done little to nothing to increase regulations surrounding the herbicide.
In light of Canada's 2017 re-approval of glyphosate there has been a public outcry for the government to step in. Despite all the evidence, Health Canada, which is subjected to a strong corporate lobby, has done nothing except revise the label. Mary Lou McDonald, President of SFM, says it is "time to legally hold them to account".
Glyphosate is sprayed on most genetically modified crops (GMOs), including soy, corn, canola and sugar beets. Glyphosate is also sprayed as a pre-harvest desiccant to dry over 70 different crops, including chickpeas, lentils, peas, hops, rye, wheat, and pistachios.
"Canadians spray per capita more glyphosate than the United States does, and I truly believe it will be a health epidemic," said Brent Wisner, one of the lead attorneys on the Monsanto Trials.
There are numerous scientific studies and a growing body of evidence that shows glyphosate is linked to many health concerns, including cancer, and specifically non-Hodgkin's lymphoma. Other growing concerns are allergic reactions, kidney disease, fatty liver disease, mental health concerns, and chronic bowel syndrome. In addition it can mobilize toxic metals, kill bacteria, and recent research confirms that glyphosate alters the "microbiome" — the essential flora in the gut.
Studies provide evidence that these pesticides disrupt the gut bacterial populations (microbiome) at doses assumed safe by regulators. When asking Health Canada about their assessment of safety surrounding the herbicide, and which studies were used for the approval process, they could not provide specifics.
"Canada's new food guide encourages us to eat more plant-based proteins like lentils, beans and chickpeas, but these are the most contaminated. Spraying crops while they are still growing can speed dry-down (desiccation) for harvest, but glyphosate builds up in the seeds of legumes and cereals, in particular those that are "indeterminate" plants. The Canadian Food Inspection Agency confirms that maximum residue limits are being exceeded in these foods." McDonald said in a statement.
After reviewing the scientific evidence and potential negative effects of glyphosate exposure, McDonald felt that she had no other solution but to go to court on this issue. She's been looking to create a case since 2015, when glyphosate was initially set for re-approval by the Harper government.
In 2017 SFM filed a notice of objection ("NoO") to the re-registration decision and asked that an independent review panel be established. Eight NoOs were filed in mid-2017, and all were rejected on January 11, 2019. After Health Canada's statement of rejection, SFM filed an application in federal court, challenging the basis for the rejection of its NoO.
In a final statement, McDonald concluded, "I believe in the law, and think we have a good case. A proper and valid evaluation is current, looks at all available information, follows principles of an evidence-based approach and good scientific practice, and is free from the appearance of conflict of interest. We expect that a new independent panel will ensure the health evaluation of glyphosate meets these criteria."
Safe Food Matters has been granted a court date of January 30, 2020, at the Federal Court in Toronto: 180 Queen St. W; starting at 9:30. The public is allowed to attend and show their support.