Lawmakers in Austria's lower house of parliament voted to ban all uses of controversial herbicide glyphosate on Tuesday, as the substance faces a slew of lawsuits in the US for potentially causing cancer.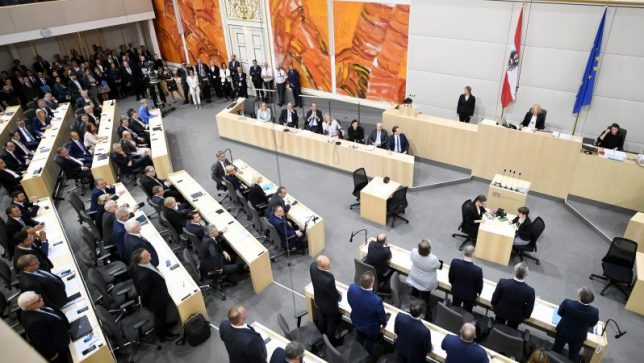 Source: DW
"The scientific evidence of the plant poison's carcinogenic effect is increasing," the assembly's top social democrat, Pamela Rendi-Wagner, said in a statement.
"It is our responsibility to ban this poison from our environment," she added.
Glyphosate was originally developed by chemical giant Monsanto, a US company that became a subsidiary of Germany's Bayer last year. The herbicide first appeared on the market under the name of Roundup in 1974. The patent for it has since expired and various companies now produce glyphosate-based weedkillers under different names.
Billions in damages
Many experts warn that the substance has negative effects for human health. In 2015, the cancer research agency of the World Health Organization (WHO) found that glyphosate was "probably carcinogenic." This year's meta-study published in ScienceDirect claimed a "compelling link" between exposure to glyphosate and suffering from a non-Hodgkin's lymphoma, a cancer developing from a type of blood cells.
More than 13,000 people are currently in the process of claiming damages from Bayer in the US. The company was ordered to pay large damages in three cases before California courts in recent months, including over $2 billion (€1.8 billion) to a couple who claimed that exposure to the chemical gave them a non-Hodgkin's lymphoma. The verdicts are not final and Bayer is appealing all of them.
Bayer under fire
The company has maintained that glyphosate is not carcinogenic.
"The decision by the Austrian National Council contradicts extensive scientific results on glyphosate," Bayer said in a statement on Tuesday.
Unless Austria's upper house chooses to object the glyphosate ban, the bill will be signed into law by the country's president, Alexander Van der Bellen. This would make Austria the first EU country to take such a drastic step against the herbicide.