Today, the U.S. Department of Agriculture (USDA) released the long-awaited proposed regulations for the mandatory disclosure of foods produced using genetic engineering (GE or GMO), which it calls "Bioengineered foods."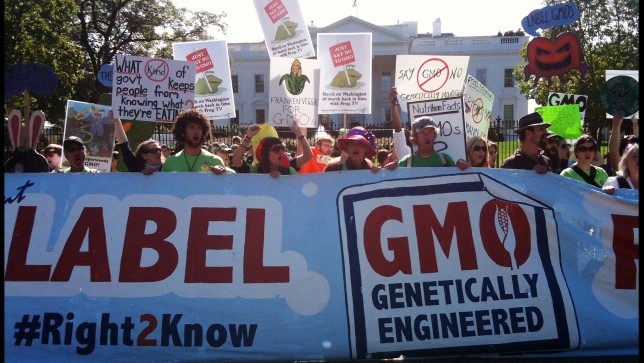 The regulations come out of a 2016 law signed by President Obama prohibiting existing state GE labeling laws, such as Vermont's, that required on-package GE labeling, and instead created a federal "disclosure," program, which, for the first time, creates a nationwide standard of required GE disclosure. There now will be a 60 day public comment period. The 2016 law requires that USDA issue the final rules by July 29, 2018.
Public comments will be particularly important because the proposal presents a range of alternatives for public comments and makes few decisions, leaving considerable unknowns about its outcome. For example, instead of requiring clear, on-package labeling in the form of text or a symbol, USDA proposes to allow manufacturers to instead choose to use "QR codes," which are encoded images on a package that must be scanned and are intended to substitute for clear, on-package labeling.
Real-time access to the information behind the QR code image requires a smartphone and a reliable broadband connection, technologies often lacking in rural areas. As a result, this labeling option would discriminate against more than 100 million Americans who do not have access to this technology. Last fall, CFS forced the public disclosure of USDA's study on the efficacy of this labeling, which showed it would not provide adequate disclosure to millions of Americans.
"USDA should not allow QR codes," stated Andrew Kimbrell, executive director at Center for Food Safety. "USDA's own study found that QR codes are inherently discriminatory against one third of Americans who do not own smartphones, and even more so against rural, low income, and elderly populations or those without access to the internet. USDA should mandate on-package text or symbol labeling as the only fair and effective means of disclosure for GE foods."
When it comes to on-package text or symbols, USDA proposes to disallow the terms "genetic engineering or GMO," and use only the term "bioengineered," or "BE," despite the fact that genetic engineering and GMO have been the terms useds for 30-plus years by consumers, companies, and regulators. Many food companies have long used the terms genetic engineered, GE, or GMO, and thousands of products are currently labeled as such (e.g., Non-GMO).
"USDA's exclusion of the well-established terms, GE and GMO, as options will confuse and mislead consumers, and the agency must instead allow the use of those terms," added Kimbrell.
Another big question left unanswered by the proposal is whether or not "highly refined," GE foods will be covered, such as cooking oils, candies, or sodas that have ingredients derived from GE crops, but are in processed form such that in the final product, the GE content may or may not be detectable. USDA is taking comments on whether or not to include these products, with two differing alternatives including or excluding them. The proposal also seeks comments on how to deal with newer forms of genetic engineering – which often go by different names such as synthetic biology, gene-editing, or CRISPR – and whether or not to include foods produced through them.
"Excluding highly processed GE foods would mean that consumers would be wrongly left in the dark about thousands of GE products," said Bill Freese, CFS's Science Policy Analyst. "These products, as well as those from newer forms of genetic engineering, must be subject to mandatory labeling if this rule is to be meaningful."
Other major issues on which USDA is taking comment are what threshold to use for GE content, the timing of compliance, enforcement, and record-keeping requirements.
CFS has been fighting for mandatory GE food labeling for over two decades at the federal and state levels. CFS provided legal and policy support to dozens of states that introduced GE labeling legislation, including Vermont which passed its GE labeling law in May 2014. CFS also helped successfully defend the Vermont law in court.
"This is a 'Call to Action' to all Americans who have waited for decades to finally have GE foods labeled. Now is the time to tell the Trump administration to do the right thing and meaningfully label these foods," declared Kimbrell.