A federal judge on Monday halted California's plan to require Monsanto to place warning labels on its Roundup products, saying scientists haven't shown a clear connection between glyphosate and cancer.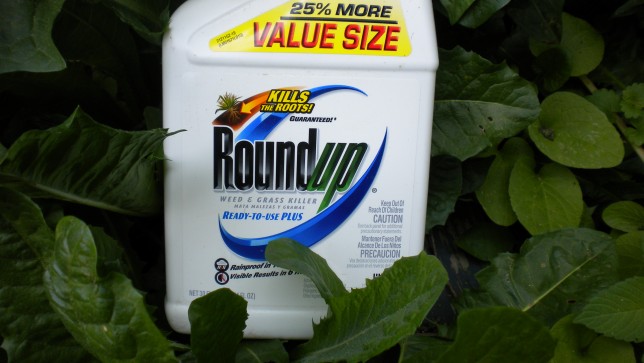 Source: www.courthousenews.com
U.S. District Judge William Shubb sided with the St. Louis-based chemical giant in its First Amendment lawsuit, ruling that warning labels, which would have been required as of July, could confuse and mislead customers.
"The required warning for glyphosate does not appear to be factually accurate and uncontroversial because it conveys the message that glyphosate's carcinogenicity is an undisputed fact, when almost all other regulators have concluded that there is insufficient evidence that it causes cancer," the ruling issued late Monday states.
THE GLYPHOSATE BOX

New: Hair Testing – Find Out Your Long-Term Exposure to Pesticides

Test Yourself for Glyphosate and Join New Glyphosate Biobank

Glyphosate Residue Free Certification
Monsanto and a collection of farming groups sued in November 2017 in response to the California Office of Environmental Health Hazard's decision that it would designate glyphosate as a carcinogen and subsequently require warning labels on retail products.
California's decision to list glyphosate under Proposition 65 was spurred by the International Agency for Research on Cancer's 2015 conclusion that the chemical was a "probable" human carcinogen.
But Shubb said the state regulator overly-relied on the IARC and ignored studies from the U.S. Environmental Protection Agency and the World Health Organization among others that conclude there is "insufficient evidence" that the active ingredient in Monsanto's popular weed killer causes cancer.
He granted in part the plaintiffs' motion for a preliminary injunction, barring the state from enforcing the warning labels pending resolution of the lawsuit.
Shubb, the longest serving Eastern District judge appointed by President George H.W. Bush in 1990, disagreed with the state that the warning labels were "uncontroversial" and said the plaintiffs were likely to succeed on their First Amendment claim.
"Where California seeks to compel businesses to provide cancer warnings, the warnings must be factually accurate and not misleading," Shubb said in a 20-page order. "As applied to glyphosate, the required warnings are false and misleading."
Neither Monsanto nor the California Attorney General's Office responded to comment requests late Monday.
Monsanto argued that the cancer warning would damage Roundup's reputation and force farmers and businesses to jump through hoops to prove that glyphosate was not used on their food crops. They also say that California's decision could disrupt the nation's food production and processing supply chains, adding that glyphosate is safely used on more than 250 federally approved farm products.
While he froze the warning label requirement, Shubb said California can continue listing glyphosate as a chemical known to cause cancer in its health and safety codes. He said the listing is not "government-compelled speech" and that the Proposition 65 listing has not caused Monsanto irreparable harm.
The Natural Resources Defense Council, Sierra Club and Center for Environmental Health filed amicus briefs in support of California, while 11 states including Missouri, Iowa, Louisiana and Wisconsin submitted briefs supporting Monsanto's case.
The federal ruling differs from a January 2017 opinion issued by a state judge that upheld the state's reliance on the IARC glyphosate study.