The new German government will aim to end the use of glyphosate herbicides "as fast as possible", according to the draft deal to establish a new German coalition government published on Wednesday on the homepage of Chancellor Angela Merkel's CDU party.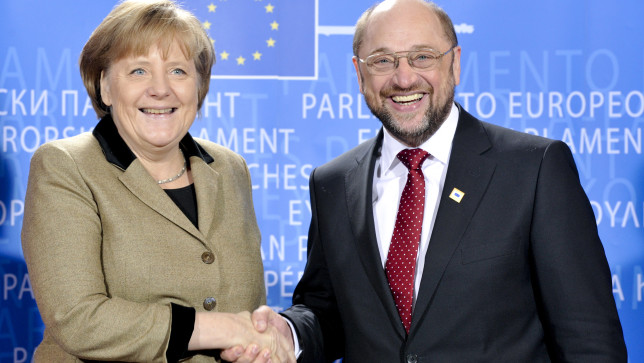 The draft states; "We will with a systematic minimalisation strategy significantly restrict use of plant protection chemicals containing glyphosate, with the goal of fundamentally ending usage as fast as possible.
"We will develop alternatives jointly with the agricultural sector as part of an arable farming strategy which will regulate environmentally friendly and nature-compatible use of plant protection chemicals."
THE GLYPHOSATE BOX
German Agriculture Minister Christian Schmidt recently admitted that he acted alone in ordering officials to vote in favor of renewing the controversial weedkiller glyphosate in Europe — without consulting Chancellor Angela Merkel. Schmidt's move in November meant that a qualified majority of EU member states agreed to the European Commission's proposal for the renewal of the approval of glyphosate for five years.
However, there has since been a huge political fallout for Schmidt, who had hoped to sweep the glyphosate issue under the carpet. He in fact unintentionally made glyphosate herbicides one of the main focuses during the formation of the new German government, which has now led to the beginning of the end for glyphosate herbicides in Germany.
In other great news the new German government will confirm the current ban on growing crops containing genetically modified organisms (GMOs) in Germany and an expansion of organic farming, the draft deal stated. They will also oppose patents on animals or plants and will not accept cloning of animals for food production.
An animal welfare food label will also be introduced in Germany for meat produced using farming methods with high care standards.
These huge steps come after the Great Glyphosate Rebellion in the European Union, which led to many governments turning strongly against both Monsanto and the world's most used herbicide – glyphosate, which is the active ingredient of Monsanto's Roundup weedkiller.
In December 2017,  Sustainable Pulse was made aware of a letter sent on December 19 by the Ministers of Environment or Agriculture of France, Belgium, Luxembourg, Slovenia, Malta and Greece to the European Commission calling for a new study on the carcinogenic potential of glyphosate and also a study to identify alternatives to the World's most used herbicide.