France is to oppose a five-year renewal of authorisation for the controversial weedkiller glyphosate, saying it should be for three years instead. The European Commission is to propose the five-year option to a meeting of member-states in Brussels on Thursday.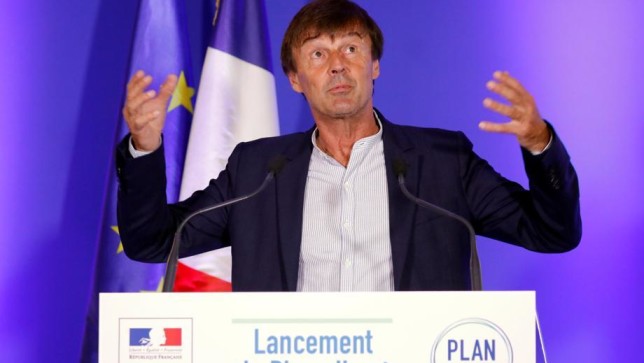 Source: en.rfi.fr
Environmental campaigners are calling for a permanent ban, citing fears that the herbicide could cause cancer.
"France's position is three years," Environment Minister Nicolas Hulot told French media on Wednesday, adding that it will vote against a five-year renewal.
The European Commission initially 
recommended a 10-year renewal
 when the current authorisation runs out on 15 December but faced opposition from member states, including France.
Green campaigners, notably Greenpeace, oppose any renewal at all and last month handed in a petition with 1.3 million signatures calling for a total ban.
THE GLYPHOSATE BOX
Hulot said that France is "aiming for an end" of glysophate's use, while expressing sympathy for farmers who are "overwhelmed by all the constraints imposed on them".
Monsanto's Roundup
Glyphosate's opponents point to a 2015 World Health Organisation's (WHO) International Agency for Research on Cancer that concluded it was "probably carcinogenic".
But the European Food Safety Authority and the European Chemicals Agency both say it is unlikely to cause cancer in humans, in line with a 2016 review carried out by WHO experts and the UN Food and Agriculture Organisation.
US corporation Monsanto, which makes the Roundup weedkiller whose active ingredient is glyphosate, insists it meets European licencing standards.