Applegate, the leading natural and organic meat brand in the U.S., announced Wednesday its commitment to remove genetically modified organisms (GMOs) from its entire supply chain – from animal feed to finished product – and gain third-party certification.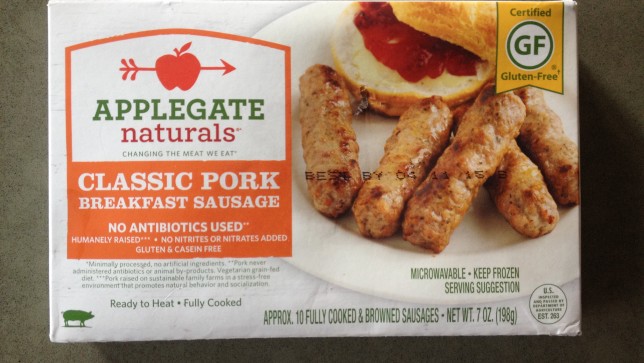 The announcement comes as Applegate launches its first-ever Non-GMO Project Verified products, Applegate Organics Chicken Nuggets and Applegate Organics Gluten-free Chicken Nuggets.
In June 2015, the company successfully removed GMO ingredients from all products, however, today's move goes further down the supply chain to animal feed and includes third-party verification. The announcement is a monumental undertaking as the vast majority of animal feed crops in the United States, corn (88 percent) and soy (94 percent), are genetically modified, according to experts.
"It's very significant that today Applegate is promising to go even further on our quest for transparency and traceability in removing GMOs from our entire supply chain, including the most problematic part – animal feed," said Steve Lykken, Applegate president. "Exactly a year ago today, Applegate became a stand-alone subsidiary of Hormel Foods with the promise that we would continue to lead in changing the meat we eat, and that's exactly what we're doing."
Applegate's new chicken nuggets are Verified by the Non-GMO Project. The Non-GMO Project offers North America's only independent verification for products made according to rigorous best practices for GMO avoidance. Applegate's verified products are produced in compliance with the Non-GMO Project Standard—that means ongoing testing of all major GMO risk ingredients, facility inspections and an annual audit to ensure products meet the highest possible standards for GMO avoidance.
"The Applegate brand was built on a foundation of trust with consumers," Lykken said. "By pursuing third-party certification on GMO avoidance for all of our products, we're adding another layer of credibility and providing consumers the information they need to confidently make the best choices for themselves and their families."
About Applegate
For more than 30 years, Applegate has been producing high-quality natural and organic hot dogs, bacon, sausages, deli meats, cheese and frozen products.  Natural can mean many things, but when Applegate says their products are natural, consumers are guaranteed that they are made without GMO ingredients and the meat inside is:
Raised without antibiotics or hormones
From animals fed a vegetarian or 100% grass diet and treated with humane animal standards
Free of added chemical nitrites, nitrates or phosphates
Free of artificial ingredients or preservatives
Applegate became a stand-alone subsidiary of Hormel Foods in July 2015. For more information about Applegate products, visit www.applegate.com or on www.facebook.com/applegate or twitter.com/Applegate.