GE Free NZ 's report on "GE Animals in New Zealand: the first fifteen years, 2000 – 2015", documents the world's first field trials of genetically modified cows, bred to express one of six transgenic protein traits in milk for use as bio-pharmaceutical products. Agresearch has conducted the research at their Ruakura facility in Hamilton.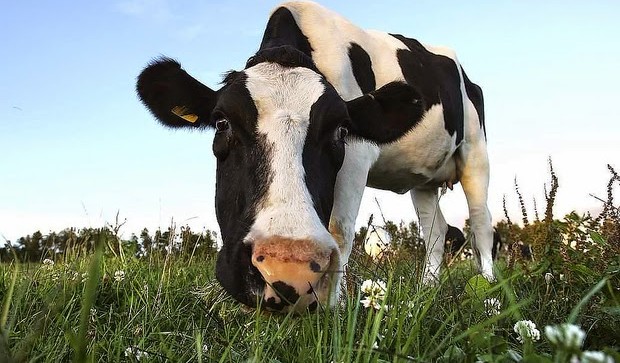 Using AgResearch's own records, the report catalogues a sad and profoundly disturbing story that has characterised the genetic engineering (GE) trials.
The surrogate and transgenic cows suffer from chronic illness, reproductive losses, sudden unexplained deaths, and severe deformities.
In the course of fifteen years of experimentation, many thousands of transgenic embryos, predominately developed offshore in private partnership laboratories, have been used. Moreover. the proteins that these animals have been modified to express are already available on the market, made from simpler non-transgenic processes or produced in genetically engineered bacteria in laboratory containment.
Clinical trials on transgenic proteins have resulted in allergic reactions in subjects causing the trials to be terminated early.
Omission and selective reporting of important experimental data to the media has enabled AgResearch to avoid scrutiny into the tragic results of using animals as bioreactors.
The findings cast a shadow over the process for government research funding and ethical oversight of GE animal experiments.
"There are serious gaps in the management of the experiments and a collective silence on the treatment of animals," said Jon Carapiet, spokesperson for GE Free NZ.
Recently, AgResearch has announced that they have significant and ongoing funding challenges. Regardless of whether the GE animals' trials have led to these financial woes, these costly GE experiments are a failure and should be closed down.