Hastings District Council has secured a major economic opportunity for local food producers by making the district the first official GMO Free food producing zone in New Zealand.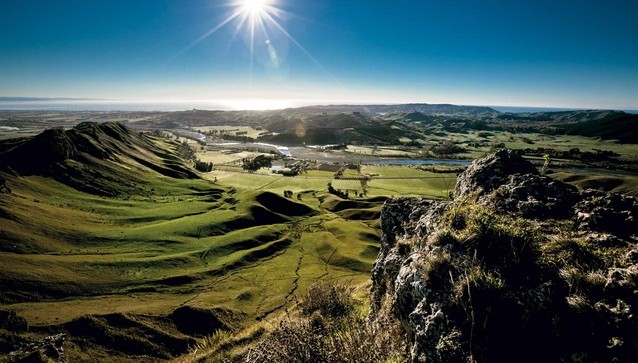 Rules in the newly released Hastings District Plan prohibit both releases and field trials of GM crops and animals.
"This is a great day for Hawke's Bay," said John Bostock from Pure Hawke's Bay. "Today, Hastings joins a growing number of innovative, high-value food producing regions around the world that have protected their GM Free status to meet consumer demand.  We congratulate the Council for its leadership in securing that position for Hastings."
Twenty-one regions in France and sixteen in Italy are officially GM Free. Among them are Burgundy, Champagne, Provence and Tuscany – regions renowned the world over for their fine food products, good cuisine and rich agricultural traditions. South Australia and Tasmania have similarly prohibited GM releases in order to capture premium markets.
In recent months, a number of European countries – including Germany, Greece, Scotland and Latvia– have also announced that they will prohibit release of GM crops in their productive lands.
"Hastings food producers can make the same guarantees to overseas buyers as these world-class food producing regions now that the Hastings District Council has formally enshrined our GM Free status", says Will MacFarlane also from Pure Hawke's Bay.
"With the District Plan behind us, Hastings producers can confidently brand our products as grown in a GM Free food producing area", he says.
"This is a win-win for the Hastings and the wider region," says local vegetable farmer Scott Lawson. "We can secure our valuable GM free status at little cost, with major economic and reputational upside."
"Returns for premium products are strong and growing. This added value for our producers reinforces the view that Hawke's Bay's economic prosperity lies with premium, uniquely pure and GM Free exports," says Bostock.
Other councils around the country currently considering introducing similar rules in their territories are Auckland, Whangarei and Far North.
The Hastings District Council has strong backing for this move from Hawke's Bay producers and the community at large. 84% of respondents in a Colmar Brunton poll commissioned by Pure Hawke's Bay in 2012 said the region fields should remain free of GM crops and animals and 85% want Hawke's Bay councils to make sure that happens.
In February 2014, the New Zealand Environment Court gave Councils the right, after the appropriate processes have been fulfilled; to place policies and rules around the GMO land use activities, if they are deemed to be of regional significance by the community.