Darci Vetter, Chief Agricultural Negotiator for the U.S. Trade Representative, has sent a letter to the Costa Rica's Minister of Foreign Trade, Alexander Mora, expressing concerns with Costa Rica's democratically proposed 15-year ban on the cultivation of genetically modified crops (GM crops) in the country.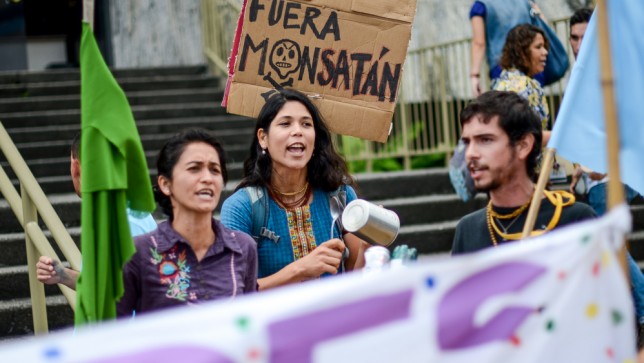 In the letter published in early June by La Nacion newspaper Vetter states;
"I am writing to raise a serious matter for your urgent attention regarding efforts in Costa Rica to impose a moratorium on cultivation of agricultural biotechnology products.
"I understand the Costa Rican government has stressed the importance of new technologies to the productivity and competitiveness of Costa Rican farmers.  Genetically engineered crops have created economic and environmental benefits, allowing farmers to use fewer and safer pesticides while improving crop yield, and increasing farmer income.  There is a successful track record in Costa Rica of production of genetically engineered seed, and Costa Rican researchers are working on the development of several genetically engineered products to address agricultural challenges in Costa Rica.
"I was therefore surprised and disappointed to learn about efforts within your government, I believe at the Agriculture Ministry, to impose a moratorium on cultivation of agricultural biotechnology products, including as proposed through the draft law 19477.
"I request your assistance in raising this issue within the Costa Rica government for consideration of the severe potential negative impact of this proposed moratorium, including on science-based decision-making, innovation and investment in Costa Rica as well [as] the close partnership between our two countries through the CAFTA-DR."
If you would like to voice your opinion about this letter you can do so by contacting Ms. Darci Vetter at the USTR Agricultural Affairs department: (+1) 202-395-6127 or by e-mail: [email protected] .