Following pressure from NGOs and parents across America, Abbott has decided to offer new non-GMO baby formulas in its best-selling Similac line.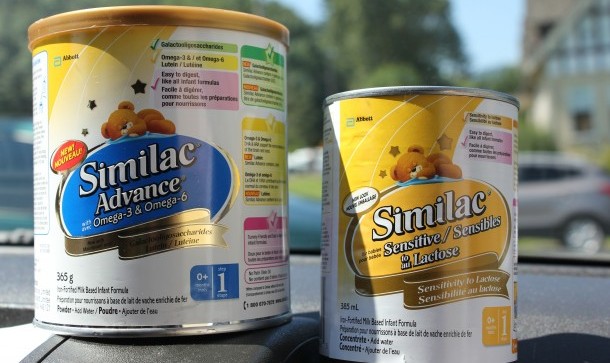 Abbott, said it would first offer a non-GMO version of its best-selling Similac Advance, followed by a non-GMO version of Similac Sensitive.
Green America, a national nonprofit organization working to create a green economy, issued the following statement today in response to Abbott offering non-GMO versions of Similac:
"Abbott's announcement that they are removing genetically engineered ingredients from a version of Similac Advance, followed by a non-GMO version of Similac Sensitive, is an important step forward for the company and an important advance for infant health. Parents are rightly concerned about the presence of GMOs in infant formula, and tens of thousands of parents took action with GMO Inside to ask Abbott to remove GMOs. In addition, Facebook posts on the GMO Inside Facebook page urging Similac to remove GMOs reached several million more people. Consumer pressure was joined by concern from investors working with As You Sow, which highlighted the risk to Abbott of not offering non-GMO formula to parents.
In addition to concerns about the health impacts of GMOs, evidence shows that GMOs are increasing the use of toxic herbicides due to the development of herbicide-resistant weeds. Most recently, glyphosate, which is commonly used on GMO crops, was deemed a probable carcinogen by the World Health Organization. Parents deserve better for their children's health and want their children to grow up in a healthier environment as well.  We urge Abbott to make all of its infant formula non-GMO, and call on its competitors to do the same."
Abbott's GMO free move follows testing of Abbott products for glyphosate herbicide residues, which most GM crops are designed to be grown with, and a shareholder resolution that was filed by environmental health advocacy organization As You Sow.
In January testing commissioned by Moms Across America found that the world's number one herbicide, glyphosate, was found in Abbott's PediaSure Enteral Nutritional Drink, which is widely used by hospitals in the U.S. for children who are in need of nutrition in intensive care.