March Against Monsanto: May 23 2015 will go down in history as the fourth time people from across the planet rose up against the global biotech giant Monsanto to try and stop them taking over the World's food system. Following the previous two Marches Against Monsanto in 2013 the hope of organizers is for an equal or better turnout!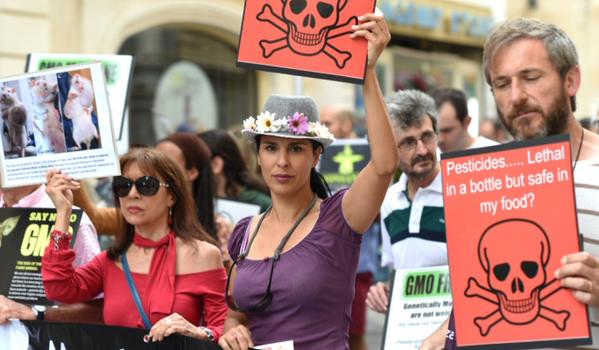 Test Yourself and Your Family for Glyphosate  – Feed The World
Sustainable Pulse will be uploading videos here from around the World over the next 2 days to give an online voice to the March Against Monsanto events. If you do not find your video here please send a link to us –  [email protected] .
The March Against Monsanto will involve tens of thousands of citizens around the world. Tami Monroe Canal, lead organizer and creator of the now-viral Facebook page, says she was inspired to start the movement to protect her two daughters. "I feel Monsanto threatens their generation's health, fertility and longevity. I couldn't sit by idly, waiting for someone else to do something." [The full March Against Monsanto mission statement can be read here.]
Stockholm
Australia
Duesseldorf
Lubbock
Angie Fenimore, Utah
David Bronner, San Diego
Amsterdam
Seoul
Innsbruck
RT: Worldwide
San Diego
Toronto
Strasbourg
Cincinnati
Asheville, NC
White House / Monsanto HQ
South African News
Basel
Easton
Kelowna, British Columbia
Laceinne Zambrano, Tampa
Dijon, France
Peyrehorade, France
Laguna Beach
Vancouver
Rachel Parent, Toronto