An important article has been published in Nature journal. "Cross-bred crops get fit faster", by Natasha Gilbert, explains how genetic engineering lags behind conventional breeding in efforts to create drought-resistant maize for Africa.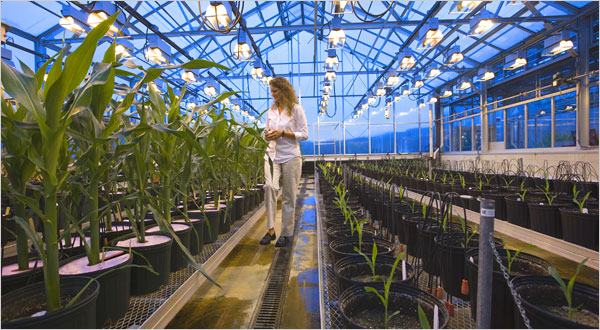 Source: Comment by Claire Robinson of GMWatch
Gilbert writes, "Old-fashioned breeding techniques seem to be leading genetic modification in a race to develop crops that can withstand drought and poor soils."
The article foregrounds the Drought Tolerant Maize for Africa project, launched in 2006 with $33 million. The project has developed 153 new varieties to improve yields in 13 countries. In field trials, these varieties matched or exceeded the yields from commercial seeds under good rainfall conditions, and yielded up to 30% more under drought conditions.
Reiterating a point that the Earth Open Source report GMO Myths and Truths, GMWatch, and many others have repeatedly made over the years, Gilbert notes, "Drought tolerance is a complex trait that involves multiple genes. Transgenic techniques, which target one gene at a time, have not been as quick to manipulate it."
Gilbert reports that the International Maize and Wheat Improvement Center (CIMMYT) in Mexico City and six other research organizations are also developing GM varieties of drought-resistant maize, in collaboration with Monsanto. But any GM variety that comes out of the project won't be ready for African farmers before 2016 "at the earliest".
So much for the GMO lobby meme that GM is quicker and more efficient than conventional breeding!
There are many more non-GM successes in the GMWatch database.