The European Bank for Reconstruction and Development (EBRD) has decided not to lend a hand to the GMO giant Monsanto, in a move that has left the controversial US based company struggling to continue any of their planned development in Eastern Europe.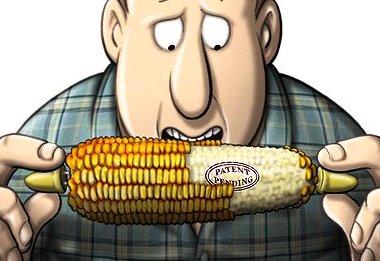 "Please be advised that, in this particular transaction, the EBRD and Monsanto were unable to find a satisfactory project structure for financing. Each institution will continue to explore other opportunities in order to provide farmers and distributors with adequate and time-appropriate financing, which we recognize to be one of the key challenges to increase agricultural productivity in the Bank's region of operations." (Source: Email communication with the EBRD)
EBRD had planned to undertake a USD 40 million 'risk-sharing facility' with Monsanto. The EBRD was exploring a project to provide financing so that medium-large farmers and distributors in Russia, Ukraine, Serbia, Hungary, Bulgaria and Turkey could buy Monsanto's seeds and agro-chemicals in instalments, without Monsanto losing money if they got into debt.
After a strong reaction from groups around the world, including a letter signed by 158 organisations, other individual letters, meetings with the bank, a protest in Serbia, and questions in the German and Slovene parliaments, we're glad to be able to report that the EBRD has confirmed that the project is not going ahead.
This fiasco highlights one of the problems for such a large institution as the EBRD, that it is difficult to reach individual farmers without intermediaries, because the bank does not have the on-the-ground infrastructure or local knowledge to provide thousands of loans for a few hundred or thousand euros.
Meanwhile BASF, the world's biggest chemicals company, said Tuesday it has decided to no longer seek European approval of its genetically modified potato products in the face of stiff resistance.
BASF said in a statement it will "discontinue the pursuit of regulatory approvals for the Fortuna, Amadea, and Modena potato projects in Europe because continued investment cannot be justified due to uncertainty in the regulatory environment and threats of field destructions."
A year ago, the giant had announced it would halt the development and marketing of new genetically-modified products destined for the European market over concerns in some countries over the technology.
And it also moved its plant science headquarters to the United States.
BASF's latest decision comes only days after the European Commission in Brussels announced it will freeze the approval process for genetically modified food crops through the end of its mandate next year while it works towards an agreement with EU member states.