Documents released by the UK Department for Environment, Food & Rural Affairs (Defra), following a Freedom of Information (FOI) request by Beyond GM, highlight the extent to which Defra is ignoring and seeking to misrepresent citizens and civil society organisations in the push to deregulate genetic engineering technologies.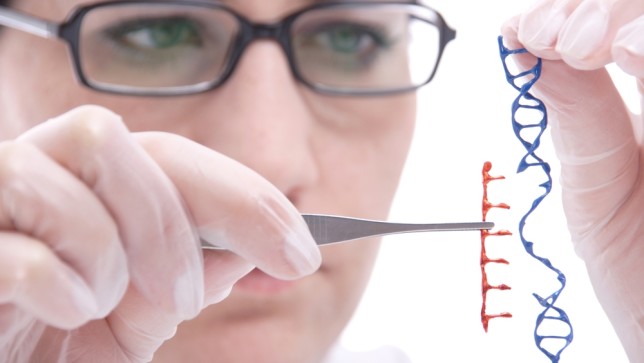 In January 2021 Defra undertook a Public Consultation on The Regulation of Genetic Technologies. The concerns of expert groups at bthe time were that the consultation was inadequate and biased, but also broke Cabinet Office Principles on consultations.
These concerns intensified when Defra's summary report on the consultation revealed that the Department had removed more than half (52%) of all the responses received from its official analysis on the basis that they were linked to campaign organisations.
Even with this outrageous culling of responses, overall 85% of responses to the consultation expressed a desire to see crops, animal and food products produced using gene editing regulated in the same way as other GMOs.
This majority view was ignored by Defra and the government, which chose to focus instead on the less than 1% of responses from vested interests that supported their deregulation agenda.
No "right to know" how policy is made
The original FOI request, which focused on the process around the Defra public consultation and the government's deregulation agenda, was quite broad and several requests were denied on the grounds that:
"Release of the information requested would risk inhibiting officials and Ministers from having full, frank and open discussions as part of the process of formulating policy, particularly if they felt that speculative information relating to live policy issues would be released before final decisions were made on those issues."
The cache of FOI documents received by Beyond GM includes official emails and documents such as training slides, as well as the existence of an internal Defra process described as 'coding', in which written responses received during the consultation are analysed by Defra personnel, and in some case specially recruited staff, to determine how some responses could be downgraded or removed from the final analysis and Consultation report.
By now Beyond GM stated that they would have expected Defra to make this cache public. However, as of today's date, it has yet to publish these FOI releases, and has not responded to a request for them to be published, even though it has a duty to do so.
Beyond GM is therefore making them public.
In working their way through a large and interesting stack of documents, Beyond GM found that it is clear that:
Defra made extensive efforts around the coding of responses from citizens in order to put as many of these responses as possible into a category they called "campaign response" and remove them from the official analysis.
Defra appeared to rely heavily on inexperienced and/or 'temp' staff to perform the analysis.
Coding can be constructively used in consultation analysis to identify and classify common themes across wide-ranging consultations. But using it to group responses into a 'campaign' classification and mark these for removal from the final analysis is, in our view, an unacceptable manipulation of the consultation process.
Even if a response has been written and sent by an individual, having conducted their own reading and research of such resources – that response was effectively 'downgraded', having been coded as part of a campaign for using similar words or phrases.
In Beyond GM's communication with Defra they were told that removing campaign responses is common. This may be so. Indeed, there are recommendations in this FOI cache to "share the NFS [National Food Strategy] work as an example for managing campaign responses".
It is notable that while pro-GM groups often repeat and copy each other's language, nowhere in these FOI documents does Defra discuss how to handle 'stock' or campaign responses linked to such groups. Only those that raised questions and objections to deregulation were 'coded' out of the analysis.
This included responses that used material, or could be linked to the material, from:
RSPCA (Royal Society for the Prevention of Cruelty to Animals
Beyond GM
GM Freeze
GM Watch
Landworkers' Alliance
Soil Association
Making it up as they go along
Whatever justification might be claimed for this exclusion process is undermined by the haphazard, making-it-up-as-they-go along approach revealed in the documents we have seen.
One Defra communication released as part of the FOI request says" "Hi all, Just a quick reminder to follow on from my e-mail below to familiarise yourselves with the campaign responses, especially the Beyond GM one, as that is coming up a lot (sometimes verbatim, sometime adapted) so that you can spot the wording…)".
Another later in the coding process shows Defra went over and over the responses to remove campaign responses: "Could we also run the clustering again on the final citizen space file? We managed to get 4 campaigns from the clusters (one campaign was split across two clusters) so definitely useful…"
Another looking at a "theory campaign" – that is, a response Defra thinks is from a campaign – says: "This is definitely not a perfect process. For example on the 'theory campaign' you'll note that this pesky sentence ("organisms developed using genetic technologies such as gene editing should continue to be regulated as GMOs even if their genetic change(s) could – theoretically – have been produced through traditional breeding") still comes out as unique, probably because of the hyphens."
Another document notes ongoing efforts to classify multiple individual responses as being organised via a campaign, stating: "I think, in the main, the unique sentences will actually still be standardised just tweaked slightly so they weren't detected. In these instances I would still consider this a campaign response."
Elsewhere in the cache Defra suggests that where individuals adapted campaign responses in their own words suggests this is a deliberate ploy to avoid detection: "This just goes to show how subtle these campaigns are!"
In another email seen by Beyond GM, because two responses already decided to be from two separate campaigns use the same wording, an official has decided, "Therefore I think we should lump them together and reflect that [in] the consultation, otherwise I think we'd be giving undue attention to [B]eyond GM."
The cache also makes clear that where there was doubt, Defra tended towards coding responses as campaigns: "I had tagged a couple as 'non campaign' but these are the ones that you flagged as being very customised, I'm happy to keep them as a campaign as they are largely based on them."
One document gave some clue to the attitudes that underpin this approach:
"It is important to keep in mind that public consultations are not necessarily representative of the wider population. Since anyone can submit their views, individuals and organisations who are more able and willing to respond are more likely to participate."
The Defra public consultation was highly technical and difficult to negotiate and one of civil society's important roles is acting as a bridge between citizens and the government and helping citizens to negotiate the often difficult terrain of government processes.
If the process of public consultation is to have any shred of legitimacy it must be accompanied by transparency, even-handedness and clear, published criteria. But at no point did Defra warn citizens that their view would be discounted if they used or even rephrased information from civil society groups.
Disregard for civil society and citizens
As Defra moves through the steps of delivering on the government's deregulation agenda, it is worth considering the toxic legacy it has inherited with regard to civil society and citizens.
Owen Paterson, Defra Secretary in 2015, called civil society a 'green blob'. In so doing he demonstrated a complete lack of understanding of the function of civil society and the differences between individual NGOs. George Eustice's comments at last year's Oxford Farming conference equating civil society with lobby groups showed little has changed.
The Bill that will be laid before Parliament recently deals with an important and powerful technology that invokes very mixed responses amongst people. These differences should not be swept under the carpet or be subjected to attempts to manipulate them out of existence.
Genetic engineering technologies require regulation that is responsive to public concerns and interests, that is transparent, and that engages citizens in a respectful manner that can be trusted.
In the UK they are still a long way from that goal.