German Agriculture Minister Julia Kloeckner on Tuesday said she was finalizing a draft regulation to end use of the weed-killer glyphosate in household gardens, parks and sports facilities, and to set "massive" limits for its use in agriculture.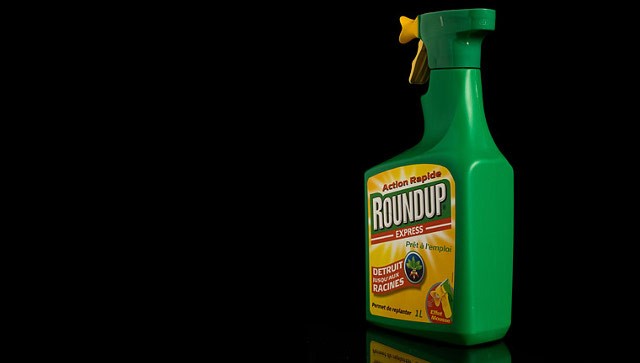 Source: www.reuters.com

Reporting by Hans-Edzard Busemann and Andrea Shalal; Editing by Edmund Blair
The chemical, made by Monsanto, is at the center of a heated debate in Europe over whether it causes cancer.
Chancellor Angela Merkel's conservatives and the centre-left Social Democrats (SPD) agreed in February to systematically and significantly limit its use, with the goal of entirely ending use of products that contain it, but set no timeframe.
"I am planning a regulatory draft as a first building block in the strategy to minimize use of glyphosate," said Kloeckner, a member of Merkel's Christian Democrats (CDU). She said the proposal would be vetted by other ministries, but set no deadline for when Germany would end use of the weed-killer.
THE GLYPHOSATE BOX
New: Glyphosate in Hair Testing – Find Out Your Long-Term Exposure to Glyphosate

Glyphosate Residue Free Certification
German Environment Minister Svenja Schulze, a Social Democrat, welcomed Kloeckner's proposal as a first step to ending use of the chemical, saying her goal remained to eliminate its use by the end of the legislative session in autumn 2021.
Kloeckner's predecessor Christian Schmidt had caused international controversy and a major row in the previous German coalition by unexpectedly backing a European Commission proposal to permit use of glyphosate for the next five years.
The move by Schmidt, a conservative, effectively allowed the extension in glyphosate use within the European Union, despite opposition from France and from the SPD.
Kloeckner said on Tuesday she planned "massive restrictions" on the use of glyphosate in agriculture, with exemptions for areas that were prone to erosion and could not be worked with heavy machinery.
Joachim Rukwied, president of Germany's DBV National Farming Union, said it made sense to adopt a plan to reduce the chemical's use, but said a complete ban would "dramatically reduce its options for environmentally sustainable production."
Werner Baumann, chief executive of Bayer AG, which is in the process of acquiring Monsanto, told a research summit in Berlin the issue had become too politicized in Europe and said Germany would wind up banning the chemical without an adequate regulatory framework.