A recent study published by the French NGO Générations Future revealed that 72.6% of non-organic fruit contained pesticide residues EURACTIV reports.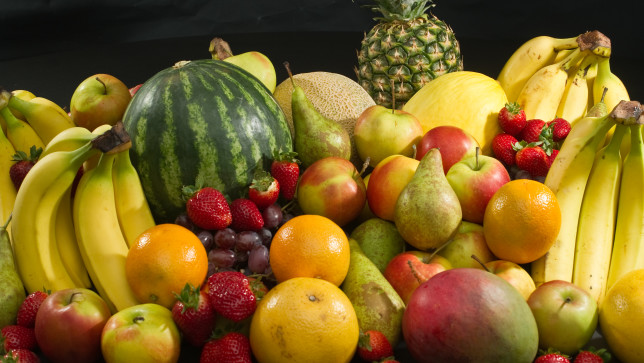 Source: www.euractiv.com/
The report, based on official data from the French General Directorate for Consumer Affairs and Fraud Control (DGCCRF), looks at the presence of pesticide residues in samples from 19 fruit and 33 vegetables in France.
From 2012 to 2016, 72.6% of non-organic fruit and 41.1% of non-organic vegetables were contaminated by pesticides. Worryingly enough, 2.7% of fruit samples and 3.5% of vegetable samples displayed pesticide levels above the maximum residue limit (MRL).
The most contaminated fruit are grapes (89% of samples), clementines and tangerines (88.4%), and cherries (87.7%). Furthermore, 6.6% of cherry samples and 4.8% of mango samples exceed the maximum residue level.
The most contaminated vegetables are: celery (84.6%), fresh herbs (74.5%), and endives (72.7%), 29.4% of the fresh herbs sample exceeded MRL (excluding parsley, chives and basil).
"Bearing in mind the effects of pesticides on human health, these figures highlight the absolute necessity of changing the agricultural model," said S&D MEP, Eric Andrieu. "We need to support our farmers in the transition to production methods that are more environmentally, and consumer health friendly."
The secretary of state at the ecological transition ministry, Brune Poirson, stated in a tweet that the report "stressed the need to stop the uncontrolled use of agrochemical products such as glyphosate".
Glyphosate, the main active ingredient in RoundUp, Monsanto's famous herbicide is considered "probably carcinogenic" by the International Agency for Research on Cancer (IARC), a World Health Organisation (WHO) agency.
However, in December 2017, following a month-long debate and fierce opposition from citizens, the Commission decided to renew the glyphosate marketing licence for five years.
As a follow-up, the Parliament set up a special committee on pesticides (PEST) to look into the EU's authorisation procedure for pesticides, as well as the "potential failures in how substances are scientifically evaluated and approved".
At a European level, the current approval procedure does not allow for the rapid removal of dangerous substances from the market, as they are still sold while awaiting a renewal of their licence, as was the case for glyphosate.
Furthermore, the 2009 directive only allows the ban on dangerous substances that have been approved after the implementation of the regulation.
"Our PEST committee will take advantage of all the procedural possibilities to guarantee access to healthy food to our citizens. The link between health and food will be a common thread running through our work", said Eric Andrieu.