A French court suspended on Friday the license for two pesticides made by Dow Chemical, citing uncertainty over environmental risks including their effects on bees.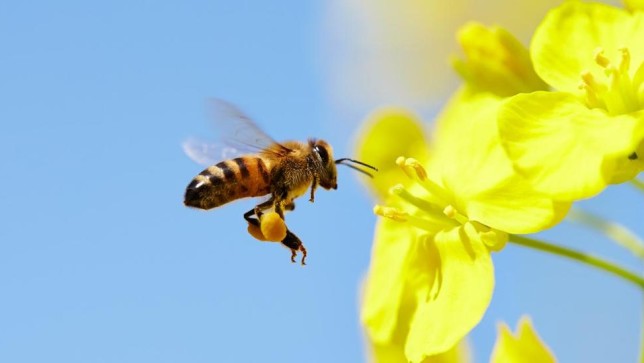 Source: www.stltoday.com
The preliminary ruling by an administrative court in the city of Nice overturned a decision by France's health and environment agency ANSES in September to grant a permit for the Closer and Transform crop chemicals, which contain the insecticide sulfoxaflor.
ANSES's authorization of the products angered environmental protection groups, which say they are part of the neonicotinoid family of substances that are being phased out in France because of concern they could be a factor in declining bee populations.
NEW: Test Your Hair for Pesticides – Groundbreaking Technology!
ANSES argued that while sulfoxaflor functioned in a similar way to neonicotinoids, it remains present in soils and plants for a much shorter time.
Friday's ruling suspends the use of the products in France pending a court hearing to consider detailed arguments from the parties.
Dow AgroSciences SAS, a French subsidiary of the U.S. group, said it planned to appeal the ruling before France's top administrative court.
"We find this ruling extremely surprising," Benoit Dattin, communications manager at Dow AgroSciences, said.
"Our products have a very favorable toxicological profile. The problem is that certain associations have put our products in the same basket as neonicotinoids."
ANSES said in a statement that it had noted the ruling and would continue to examine new evidence, as requested by the government.
Environmental group Generations Futures, which took the case to court, welcomed Friday's ruling and called for an end to all neonicotinoid products.
Pesticides have come under the spotlight in a divisive EU debate over whether to renew the license for glyphosate, a widely used weedkiller made popular by Monsanto's Roundup brand.
The EU's health regulator approved sulfoxaflor in 2015.
ANSES authorized sulfoxaflor for use on straw cereals like wheat as well as fruit and vegetable crops, but prohibited it for crops that attract pollinating insects and for all crops during flowering periods, noting potential toxic effects for bees.
The court in Nice said it was unclear whether restrictions set out by ANSES on the use of sulfoxaflor would be followed.
Dow Chemical, which in September completed a merger with U.S. peer DuPont to become DowDuPont, said sulfoxaflor is used in more than 40 countries.