GeneWatch UK and GM Freeze today released documents obtained as a result of a Freedom of Information request, which reveal that the GM companies Monsanto, Syngenta, Bayer and BASF are setting the agenda for UK agricultural research with a view to bringing GM crops into the UK and exporting overseas.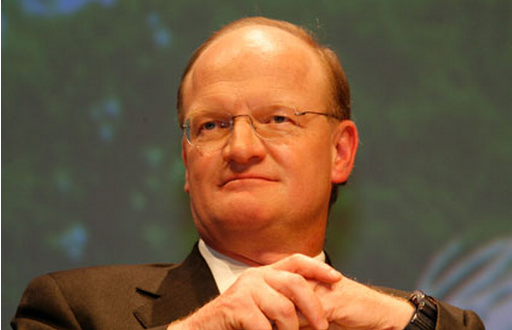 The companies and their industry body, the Agricultural Biotechnology Council (ABC), joined Science Minister David Willetts and Lord Taylor at a roundtable meeting on 26 June 2012 with an agenda based on the ABC's "Growing for Growth" report. [1] Academics from UK universities, such as Reading and Edinburgh, and research institutes, such as Rothamsted Research and the John Innes Centre, were also present, along with representatives of the National Farmers Union (NFU). George Freeman MP, a strong advocate of GM crops, hosted the meeting and Roger Williams MP also attended.
The summary of the meeting, written by the ABC, an industry body, shows plans to:
Spend more taxpayers' money on R&D for GM crops and on "education".
Promote GM crops in developing countries.
Remove regulatory and political barriers.
The document states that education should include "more focus on plants and biotech on the syllabus at all levels" and describes "availability of funding for investment and education" as one of the barriers to growing GM crops. The wording suggests that the industry is looking for more taxpayers' money to be spent on R&D for GM crops and on promoting GM crops in schools.
The document also describes UK farming as a barrier, referring to, "The structure of agriculture, which is made up of a large number of small farms looking at different sectors, which makes commercialisation difficult." It also refers to difficulties with "regulatory barriers and political divisions at national and EU level", an implicit reference to bans on GM crops in six EU countries and opposition to GM from the Scottish Government and Welsh Assembly Government.
Recommended action includes Government working with industry to provide an "improved" regulatory framework and more investment, while academics counter criticism from anti-GM groups and build "better on the ground presence in Africa, perhaps by working with universities".
Dr Helen Wallace, Director of GeneWatch UK said, "This dodgy deal shows breathtaking arrogance by Monsanto and its friends, who seem to think that British farming must be destroyed to suit their own commercial interest and British children should be brainwashed to support their business strategies.
"It is shocking that the Government has done a secret deal to promote GM in Britain and abroad when US farmers are struggling to tackle superweeds and superpests caused by growing GM crops. Ministers should not prop up this failing industry by pushing Monsanto's propaganda in British schools at taxpayers' expense."
Pete Riley, Campaign Director of GM Freeze, said, "People at this meeting came from the publicly funded research establishments and the major biotech companies. This exposes the claim that current GM test sites are purely for the public good and not profit. It is clear that industry is hiding behind GM researchers, funded by taxpayers, in an attempt to rehabilitate GM crops that the public and Governments in Wales and Scotland have already rejected.
"There is no evidence that expensive GM tinkering with our food is needed. What is required is a political and economic process to ensure everyone has access to a balanced and affordable diet as quickly as possible from the food already available, and a clear vision of how that access to food will be maintained."
GM crops were developed for use in large-scale monocultures in the US. The monopoly control of a small number of companies, such as Monsanto, over seed, using controversial GM patents, has trapped farmers in North and South America into a system in which they are paying for continual seed price hikes while company profits boom. [2] At the same time farmers are using more weedkillers to tackle superweeds, which have grown resistant to the herbicides used with GM herbicide-tolerant crops, especially Monsanto's RoundUp, and some famers in the USA are now warning European farmers not to make the same mistakes they did. [3] Pests are also becoming resistant to GM maize and cotton pest-resistant crops. [4]
There are major concerns that poor farmers in developing countries will become trapped in a cycle of poverty, unable to pay for seed price hikes and expensive chemicals, if they grow GM crops. Serious problems have already occurred with GM cotton in India and a Technical Committee reporting to India's Supreme Court has recently recommended a ten year moratorium on field trials of many GM crops. [5]
The ABC's PR strategy is based on getting academic scientists to promote promises of future GM crops, which provide magical solutions to complex problems, as a distraction from the actual problems experienced by farmers growing GM crops on the ground today. [6] The aim is to open up markets in Europe and developing countries to GM crops before farmers realise the problems. In a letter to the Food Standards Agency in 2009 the ABC stated, "It is important that when consumers are thinking about GM, they are considering the future as much as the present." [7]
Calls to:
Helen Wallace, GeneWatch UK: 01298 24300 (office) or 07903 311 584 (mobile).
Pete Riley, GM Freeze: 07903 341 065.
Notes

[1] Going for Growth roundtable discussion, Tuesday, 26 June 2012, BIS Conference Centre:
[2] Friends of the Earth International, October 2012. A Wolf in Sheep's Clothing? An analysis of the 'sustainable intensification' of agriculture. (pdf 672kb) Seed prices are given in Figure 1, page 19. GM maize, soybean and cottonseed prices have increased much faster than non-GM wheat.
[3] BBC, 19 September 2012. "Agent Orange chemical in GM war on resistant weeds".
and
and
Greenpeace, October 2012. "Growing Doubt" (video, more videos on superweeds atwww.gmfreeze.org/why-freeze/videos-and-clips/)
[4] Bloomberg. 5 September 2012. "'Mounting Evidence' of Bug-Resistant Corn Seen by EPA"
[5] New York Times, 16 October 2012. "In India, GM Crops Come at a High Price"
and
Deccan Herald, 18 October 2012. "Panel for 10-yr halt on GM crop trials"
[6] GM Freeze, October 2012. GM Nitrogen Fixing Cereals: No silver bullet. An example is the false promise of GM wheat that could fix nitrogen.
[7] ABC Recommendations for Public Engagement Steering Group, October 2009