In 2017, Dr. Shanna Swan and her research team made an alarming discovery: Western men have experienced a 50% decline in sperm counts over the past 40 years. How did this happen and what does this mean for our future?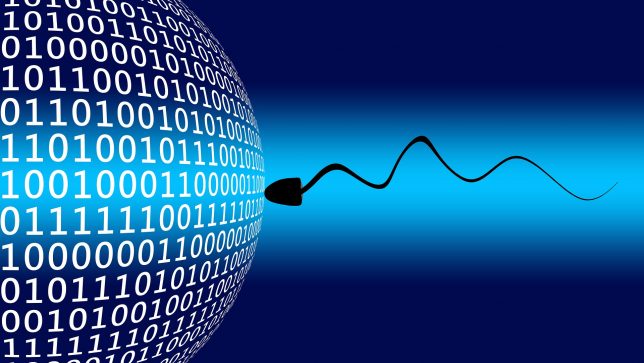 Dr. Swan came to her conclusions after examining 185 studies involving close to 45,000 healthy men. The result sent shockwaves around the globe—but the story didn't end there. It turns out that our sexual development is changing in broader ways, for both men and women and even other species, and that the modern world is on pace to become an infertile one—by 2050 a large section of the  global population will need technological assistance to procreate.
In the alarming new book COUNT DOWN, Dr. Swan and Stacey Colino unpack research that reveals how both lifestyle and chemical exposures in our environment are affecting our fertility, sexual development and general health as a species. The pages brim with new and underreported findings such as:
Environmental chemicals may be blurring gender and affecting sexual preference;
A man today has only half the number of sperm his grandfather had;
Women's fertility is being affected by EDCs (endocrine-disrupting chemicals) and lifestyle, too—not just men's. Studies are finding correlations between EDC exposure and a rise in miscarriages and birth defects, and a decline in egg quality and quantity. EDCs can even affect a baby in utero if exposed during pregnancy
The 1% effect: declines in sperm count, testosterone and fertility and increases in testicular cancer and miscarriage rates are all occurring at about the same rate: 1% per year;
Damage from a man's or pregnant woman's exposure to problematic chemicals and lifestyle influences can harm the reproductive health of future generations.
Moms' exposure to common chemicals during pregnancy alters masculinization of her male offspring as well as their long-term fertility;
The increasing numbers of fish, frogs, and reptiles that are being born with ambiguous genitalia, including both ovaries and testes, often in the same creature.
The human species is endangered. With the 50% drop in sperm counts over the past four decades, we may not have the ability to reproduce naturally much longer.
Weaving together personal stories with the latest scientific studies, Swan and Colino explain exactly how endocrine disrupting chemicals (EDCs) and other toxic yet common substances affect human reproduction. And the effects aren't limited to this generation of newborns; they can  be passed down from one generation to the next.  The authors provide practical guidelines for safeguarding our reproductive function from potential exposures such as ditching plastic water bottles for glass, removing wall-to-wall carpeting, and upgrading your cookware.
COUNT DOWN is a clarion call for all of us—business leaders, policymakers, scientists, and consumers —to do what we can to safeguard our fertility, the fate of mankind, and the planet. Ruthann Rudel at the Silent Spring Institute says COUNT DOWN is, "An essential book for this moment…. I sincerely hope that everyone reads Count Down—the younger the better—so that they'll have the chance to preserve their fertility as well as that of their children."
"Grounded in irrefutable science and laced with dry, engaging wit, this epic book asks monumental questions: Has humanity entered into a fertility death spiral?  If so, why is it happening, how far will it go, and when will it peak?  Finally, what can and must be done? If you dream of children, grandchildren and generations beyond, you must read this book."
—Pete Myers, PhD, coauthor of Our Stolen Future
"Compellingly readable…a stirring call to action about the dangers posed by declining fertility, including the risks to our health, our economy, and even the future of the human race."
—Jeremy Grantham, cofounder of investment management firm GMO and the Grantham Foundation for Protection of the Environment
Shanna H. Swan, PhD, is an award-winning scientist based at Mt. Sinai and one of the world's leading environmental and reproductive epidemiologists. Dr. Swan has published more than 200 scientific papers and has been featured in extensive media coverage around the world. Her appearances include ABC News, NBC Nightly News, 60 Minutes, CBS News, PBS, BBC, PRI Radio, and NPR, as well as in leading magazines and newspapers, including Newsweek, The Washington Post, USA TODAY,Time, US News & World Report, The Guardian, Bloomberg News, New York Post, Chicago Tribune, Daily News (New York), Los Angeles Times, HuffPost, Daily Mail (London), New Scientist, Mental Floss, Mother Jones, New Telegraph, Euronews, and the National Post.
Stacey Colino is an award-winning writer specializing in health and environmental issues and a regular contributor to US News & World Report. Her work has appeared in The Washington Post Health and Wellness sections and in dozens of national magazines, including Newsweek, Parade, Parents, Woman's Day, Sports Illustrated, and Good Housekeeping. She is the coauthor with David Katz, MD, of Disease-Proof: The Remarkable Truth About What Makes Us Well; Emotional Inflammation: Discover Your Triggers and Reclaim Your Equilibrium During Anxious Times with Lise Van Susteren, MD; Good Food Fast! with Jason Roberts; and Taking Back the Month with Diana Taylor, RN, PhD.